The Government says it isn't concerned about an emergency housing budget blowout after it severely underestimated how many homeless people urgently needed a roof over their heads.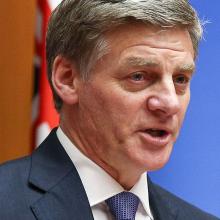 It had budgeted on giving out $2 million in 1400 grants for people to stay in motels in the last three months of 2016, but ended up spending $7.7 million on 8860 grants, Newshub reports.
Prime Minister Bill English says the offer has flushed out people who might not have considered asking for help before.
"It's a demand-led grant, so if people show up, they get it. We'll just keep paying as people need it," he told the broadcaster.
The Government has been forced to defend itself over the homeless issue over the past few years and has said its policies are working.
Mr English told RNZ the Government was spending $300 million over four years for emergency housing.
"The spend that really matters is the spend that goes on wraparound services around those families to try and straighten them out."
The people involved had not had successful lives and came from a mixture of family violence, criminal and drug offending backgrounds.
"If it's uncovering demand that's good, it's bringing problems to the surface - makes it easier to deal with them, bearing in mind these are people who have often spent time keeping out of the system."
Meanwhile, homeless people living in motels are also being counted in the country's tourism statistics, Newshub reported.
The Statistics New Zealand accommodation survey captured the homeless in motels as domestic tourists.
Mr English said the situation was for Statistics NZ to deal with, but he didn't believe homeless should be counted as tourists.