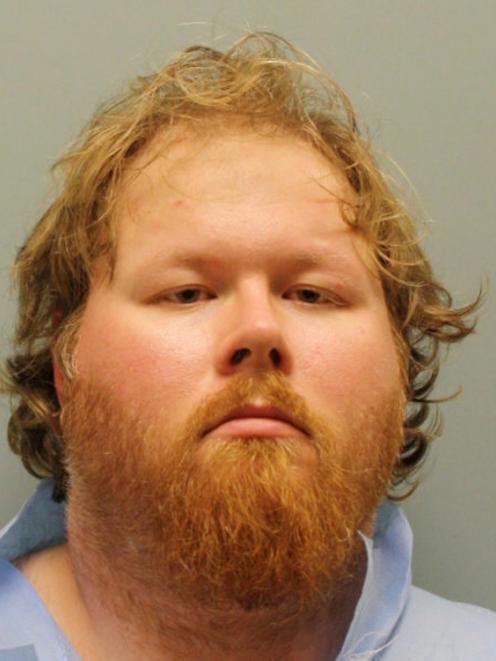 A man was charged with capital murder in the shooting deaths of four children and their parents at the suburban Houston home of his former wife's relatives to which he gained access disguised as a FedEx driver, police said.
Ronald Lee Haskell, 33, has been held without bond since his arrest on Wednesday night (local time) after a four-hour standoff with police. The shootings occurred in Spring, about 25 miles (40 kms) north of Houston.
The Harris County Sheriff's Office said Haskell opened fire on the family, killing two boys ages 4 and 14, two girls ages 7 and 9, and their parents Stephen Stay, 39, and Katie, 33. Five of them were found dead and one of the children died after being flown to a hospital, the sheriff's office said.
A 15-year-old girl who survived a shot to the head called police and told them where the gunman might be going. Police said this enabled them to intercept Haskell on his way to the home of other relatives of his former wife.
The teenager was airlifted to a hospital in critical condition.
"We don't know why this happened," said neighbor Paul Anthony Slawinski. "This man, his wife, and children were the definition of compassion and charity."
Mark Herman, assistant chief deputy for Harris County Constable Precinct 4, said in a telephone interview that Haskell and his wife were divorced, and that the children may not have known Haskell since he lived in another state.
There were conflicting police reports over whether Haskell lived in Texas or another state.
Constable Ronald Hickman told a news conference, "Suspect Ron Haskell, who was taken into custody last night, from what we can hear came to this location yesterday afternoon late and came in the guise of a FedEx driver wearing a FedEx shirt.
"He came to this residence, gathered up the children that were here, and awaited the arrival of their parents. Some time later, the victims were shot at this residence. We have learned that Mr. Haskell was married to a relative of the residents of this home."
FedEx said in a statement that Haskell had once worked for a contractor used by the shipping company.
"Our heartfelt thoughts and condolences go out to all those involved in this tragic incident," FedEx said. "Mr. Haskell formerly provided service for FedEx, but has not done so since January."
Haskell's arraignment was scheduled for Friday. In Texas, capital murder carries the possibility of the death penalty.