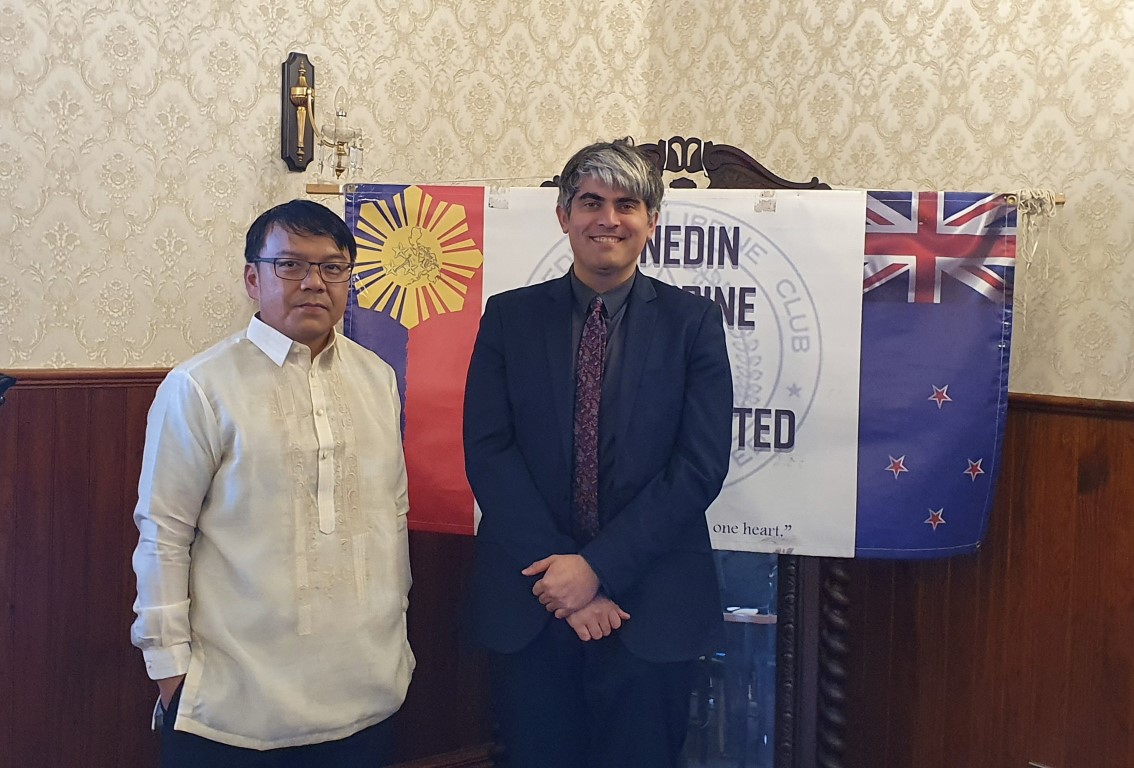 Dunedin City Mayor Aaron Hawkins inducted the new officers of Dunedin Philippine Club Incorporated at Leviathan Heritage Hotel on June 13.
DPCI, a registered member of Incorporated Society of New Zealand, supports Filipino Community in Dunedin since 1987.
Mayor Hawkins acknowledged the effort of all  communities in Dunedin like the Dunedin Filipino Community  during two and a half months lockdown period. He also admitted that this was his first public event that he attended when he was able to leave the house. 
The new DPCi President Mr. Armando Clado, Jr.  said: " When I was preparing a letter of invitation to the Mayor, I was amazed to find out how diverse the Filipinos are in Dunedin." 
He realised that Filipinos are part of most sectors in Dunedin and continue to contribute a lot to the city.  
"Let us find out how to work through it together,  for the betterment of Filipino Dunedin Club,  because I am  one hundred percent sure, if we are One, there is Power".  He said talking about working together despite differences.
Mr Clado, a sports enthusiast, is also involved in Otago Masters Badminton and casual member of Moana Tennis Club. He also organizes few sports event for the Filipino Community which include badminton, basketball and table tennis.
The DPCI elected officers for year 2020 to 2022 are Mr. Armando Clado, Jr. as President, Erna Smith as Vice- President, Lynneth Macdonald as Secretary, Maria Roos as Treasurer, Fe Ramos as Auditor,  Joy Keith as Event Coordinator, Marissa Baricat as Fundraising Coordinator,  and Jason Santos as Sports Coordinator. 
 - Jeniffer Clado