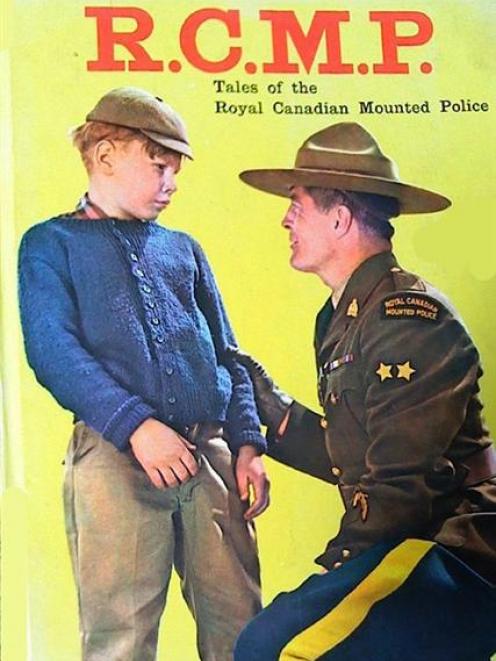 Unusually thwarted by drizzle in the Ida Valley last week, I turned indoors to books.
Alan Bennett's marvellous autobiography Untold Stories quickly rose to the top of the pile and resisted all attempts by the others to displace it.
Bennett is such a spectacularly good writer, I am surprised the bulk of the world's wordsmiths don't abandon the craft upon reading him and take up more humbling professions, like puttying windows.
Bennett chose to make his autobiography a little differently, inspired by the annuals he enjoyed as a child.
Hence his weighty memoir gives you a bit of this and a bit of that, chronology abandoned in favour of an expressionist swirl of events, people and essays which, at the very end of 650 pages, does actually form a perfect autobiography.
There were no windows to putty in the Ida Valley, so for respite from this towering excellence, I sifted through our library in the lounge, three shelves of tombola stall miscellanea, accrued largely from the annual Alexandra used-book sale and second-hand stores.
There is a kind of book we have defined over the years as an Ida Valley book, one bought for or donated to the library because it fits.
Hence the bulk of them are ridiculously quaint, although just in case visitors think we are no more cultured than the mountain men from Deliverance, there are six Margaret Drabbles and a Ngaio Marsh.
But here too are palpably useless reference books, a Moore's Almanac with astrological predictions for 1979, and three South Island Automobile Association Accommodation Guides, none more recent than 1977-78.
Combing further through the fading dusty spines.
I found The 1984 New Zealand Party Manifesto, (candidate #10, Lee Vandervis, from Dunedin); Celibacy: Success or Failure, translated from the French by Una Morrissy; and Old Jack, A Tale For Young Boys, by W.H.G. Kingston, 433 pages, no date, one shilling and sixpence.
"Old Jack gave me his history," writes Kingston.
"This I now present to the public with certain emendations with which I do not think my readers will find fault."
Tawdry paperbacks depicting the Wild West are in every rural niche library, including ours.
Louis L'Amour, the master, has Chancy, ("Fate dealt Otis Chancy four of a kind - all bullets"), while Emerson Dodge serves up The Devil's Deacon, ("A Bible in one hand, a six-gun in the other").
Why aren't more boys called Otis?
And among our many ageing magazines, the utterly astonishing Victory, a huge and heavily-pictorial 80-page propaganda weapon put out by the American War Office during World War 2, pictures of German prisoners surrendering to US troops, "when they realised further resistance was useless", and laudatory features on square-jawed military personnel, ("Admiral William F. Halsey : Aggressive, Daring, Persistent").
Fittingly, our library contains two of those Christmas Tree annuals that Alan Bennett enjoyed so much, books that started him off on his magnificent way.
Noel Streatfield's 1959 Ballet Annual has many stories for pirouetting young gals, only one of them in comic strip form (Too Tall For Ballet, which has a heart-wrenchingly humane ending).
Plus the usual photos of bedroom wall stars, Moira Shearer, on her wedding day no less, and Beryl Gray, whose caption endearingly asks the reader to notice her fine forehead, her wide-apart eyes and generous mouth.
And finally for tough young lads, there is Tales Of The Royal Canadian Mounted Police, bracing accounts of fear, adventure, danger and rescue, where spiffing uniforms constantly prevail over unshaven evil.
More comic strips in this one because, of course, boys are much thicker than girls at this age.
I particularly enjoyed The Bear Truth ("Slowly, very slowly, that shaggy monster began to squeeze the life out of Corporal Gagnier").
But the shaggy monster is a rug on the RCMP lodge floor in the final frame, a gaggle of spiffingly-uniformed Mounties shown in full chortle with words that even Alan Bennett would have found hard to better - "Ha! Ha! Ha!"
• Roy Colbert is a Dunedin writer.