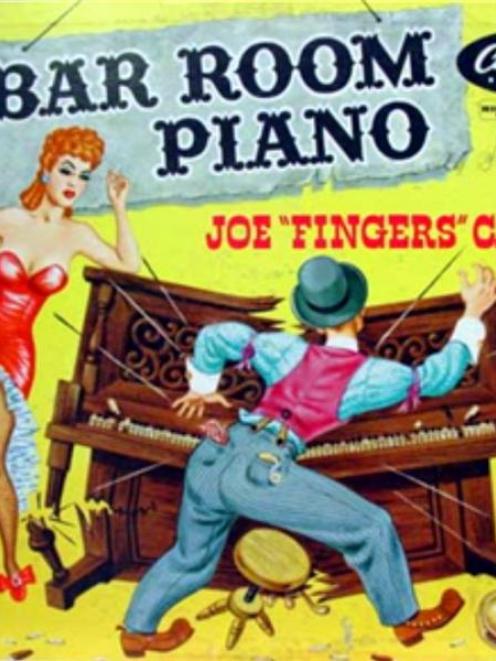 It seems incredible that after loathing pianos as a teenager, loathing them more than rice pudding, centipedes and the Otago Boys' High School cane, I am now searching hungrily for one.
I grew up with pianos. My grandfather, a music teacher, organist and choirmaster, lived with us, and he had a Bechstein grand piano and a Schiedmayer upright.
Consequently, I was taught from an early age, even though my interest in learning to play the piano was less than my interest in swallowing raw offal.
My mother and I fought like chess masters during my daily practice, her setting the timer for 30 minutes, me sneaking it back a little here and there until the bell went off and I could race outside to join my friends.
My mother would meet me at the door, claiming preposterously that I had actually done only 17min 28sec. Who would ever have thought a mother would wear a watch?
As an adult, I took the Schiedmayer to three consecutive houses over 39 years, each time requiring six very strong men to carry it up and down stairs.
Finally, about to move to our current house, we decided we no longer had the space.
Our decision to sell coincided with the New Zealand government giving the monstrously talented Alastair Galbraith a $25,000 Laureate Award, though, if the truth be known, he didn't use much of that to buy the Schiedmayer.
Piano-less for the first time in my life, I became strangely content with cheap Japanese electronic keyboards, and began collecting them like other people collect Jim Beam bottles or books about trains.
First, there was an almost toy-like Yamaha, basic, but with backwards guitar as one of its sound effects, a wonderful thing to have on board if you liked the Beatles.
Then came a much bigger Yamaha midi PSR-37 with 99 weird and wonderful instruments, a Casio MT-40, the same model that was pivotal in early Flying Nun music, a Casio SA-20 with 100 effects, and finally, three weeks ago at the hospice shop, a Technics SX-250 synthesiser keyboard, described on Google as ''a monster in its day''.
The Technics' day was long ago, but this one has 49 keys, the closest so far to the piano's 88.
The keyboards were kept in cupboards or under beds. I have the attention span of a moth, my keyboards must always be set up, so when the Play whim comes along, I can just walk straight there and play.
Hence the need for a piano.
Did I mention they sound a million times better than Japanese keyboards?
I spent all last weekend trying to buy one but came up short - my budget was tiny - and chose instead to buy stands for the Yamaha and the Casio MT-40.
Was the occasional playing whim thus assuaged?
No it wasn't.
I still wanted a piano, I still wanted the creative thrill of playing Gil Dech's cascading Robin's Return, learned, with quite a few mistakes, at 11, notes waterfalling down the piano like jaffas down Baldwin St. Liberace For Beginners.
I told my wife I would shortly be adding a piano to the bedroom.
It would be endearing, I said to her, for me to be playing Funny How Times Slips Away as she lay in bed out the monk after teaching tomorrow's leaders all day.
There is no room in the bedroom, she said. Wrong. One of her three shoe wardrobes would be ideal.
These huge space-swallowing things are admittedly more tall than wide, but there are no rules about not putting pianos on their side and, anyway, I didn't study Royal School of Music for eight years without learning how to play sideways.
And if you open up the piano lid, there is a TON of room in there. For shoes.
I am sensing an upcoming piano. It is my birthday on Friday and I feel in my water the family has pulled together on this one. I am sensing a lot of wrapping paper and six very strong men. It will be my best birthday ever.
• Roy Colbert is a Dunedin writer.