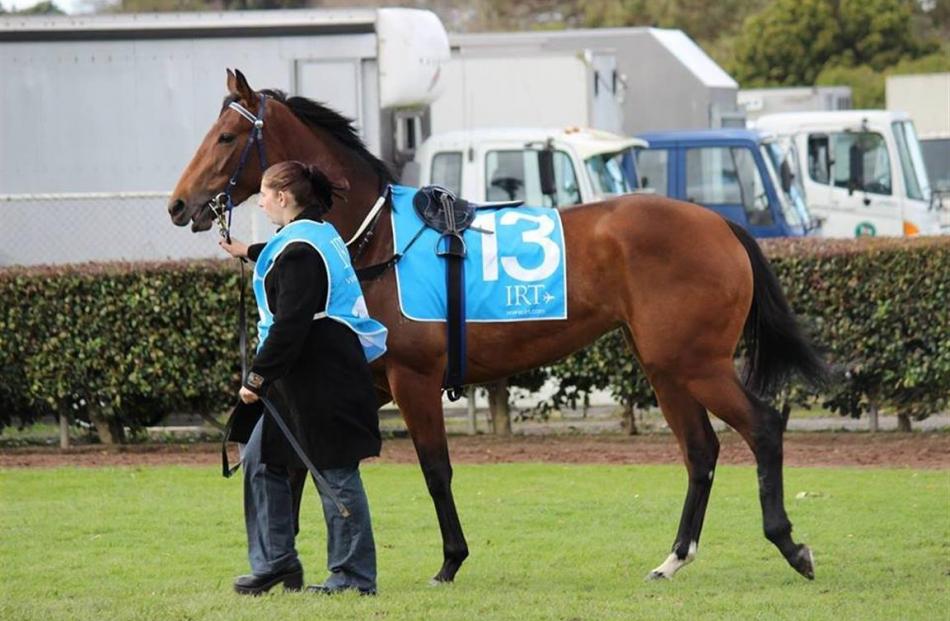 Rational thinkers appear to be in substantial agreement that the opening line of Ronald Hugh Morrieson's novel The Scarecrow - "The same week our fowls were stolen, Daphne Moran had her throat cut'' - is one of the finest openings to a book extant.
I have been reading voraciously since birth, and I am happy with this.
However, when it comes to beautifully expressed and compelling sentences in our literary canon, I would have to prefer "Liar, liar, your pants are on fire.''
This column feeds off that line, week in week out, like a Central Otago hawk feeds off roadkill.
Imagine, then, my surprise when running my eye over last year's columns and finding, instead of the usual flotilla of dire threats and outrageous promises as to what I would be doing in the near future, I found just two - a desire to become a globally acclaimed rock guitarist (June 16) and a promise to improve my luck in life by doing the opposite of what my head suggested (August 25).
From where comes this passive acceptance there is no point in trying to self-improve?
What initial form of dementia am I now reeling from that has removed the flame-fired pants leg of the barefaced lie from my column psychobabble?
Has ageing and too much bad television turned my bucket list into a mere thimble list?
Alas, the answers to these questions can only be found beneath the umbrella of opened palms and weary sighs.
The drive I have had to change, to improve, to not just climb ladder steps but veritably vault off the top of that same ladder, has dwindled to dust: the grandchildren have shown scant interest in the half-sized electric guitars, so, as expected, I have taken them over myself, failing to improve one whit on the smaller neck, and they now sit forlornly like disused furniture in the bedroom, and my intention to choose the opposite behavioural option of my instincts lasted just six days.
I now blunder incorrectly as before.
As for the other 50 columns ...
The racehorses Aotearower and Sisterhood, in which I own a half-percent share (January 20 and March 24) have proved as rewarding emotionally as grandchildren, Sisterhood running a couple of game placings while trying to emerge from maiden ranks - it seems she may not now win the Melbourne Cup - and Aotearower, with her famous co-owners Mahe Drysdale and the never-beaten Bond and Murray, has returned to racing recently with a fine second and an equally fine third.
She is ready for a second win, needing only a firm track and slightly more distance.
So good has Aotearower been, in fact, that when I fill in an ACC form, as I had to last month after whanging the bottom corner of a car door into my leg and nearly dying from shock and blood loss, I entered horse owner instead of writer in the space for occupation.
Two columns tried to make talented people more famous.
Leigh Hart (December 15) was posted on Facebook by another admirer of the man's comedic skills, and hundreds of likes and comments followed.
My plea for him to be noticed internationally was corrected by one of the commenters, who pointed out one of Leigh's Speed Cooking skits had received 1.8million viewings on YouTube, which is quite a lot.
And Ciaran McMeeken, whose musical brilliance I panted over, no liar fire at all, February 10, was backed up in the Sunday Star-Times, December 13, with a full-page rage, complete with a quote from that column involving pavlova, which read as infantile swill, but there you go, infantile swill has always been very much an ongoing basis of this column.
Which leaves just two columns requiring further comment.
My attempt to draught-proof the front and bathroom doors in our house, June 9, failed miserably.
The door bottom strips fell off and had to be superglued/nailed back on, badly, and putting draught tape up the side of the bathroom door caused the lock to stop working.
Had to tear it off.
Will repaint soon.
And the new office chair?
July 28?
Still working.
So it was a pretty good year, really.
● Roy Colbert is a Dunedin writer.