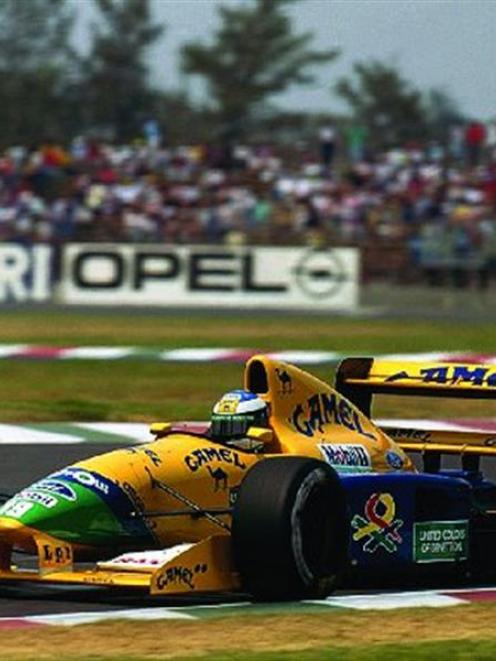 This Benetton Formula One car, that Michael Schumacher drove in the 1991 Italian Grand Prix at Monza to claim his first world championship points, will make an appearance at the Highlands Motorsport Park race meeting in November.
The Benetton has been bought by Highlands owner Tony Quinn. Australian race driver and engineer Brent Francis will be in the driver's seat and the Benetton will feature on the track at lunchtime on each of the three days of the meeting, on November 8, 9 and 10.
The meeting is the first for the $30 million park and will feature the final rounds of the Australian GT series, the final round of the South Island Production Series and the inaugural round of the new, one-make Toyota 86 Series.
The first ''Highlands 101'' - 101 laps of the ''grand prix'' circuit, for the fastest 42 cars, will be staged on Sunday, November 10. The field is likely to include Ferrari, Aston Martin, Lamborghini, Audi and Porsche vehicles.