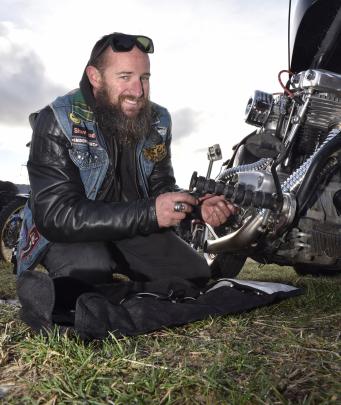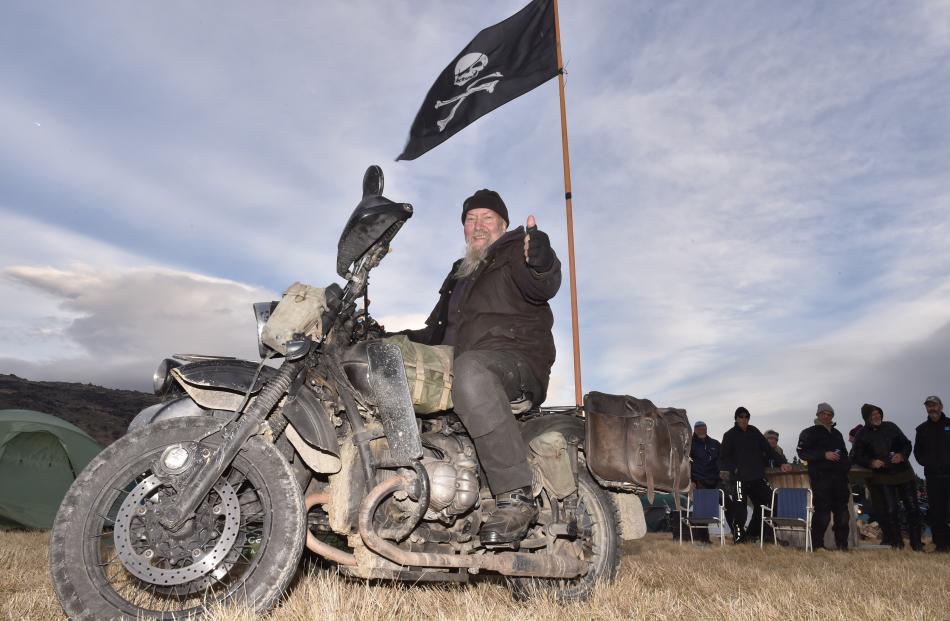 Multiple branches of the Hofmans' family tree were at the 40th and final Brass Monkey Rally and their rides were far from big tourers — cheap basic Kiwi farm bikes instead.
The family, spread between Christchurch and Arrowtown, could not attend a 50th birthday party due to Covid-19 restrictions and so looked for an alternative option for a knees-up.
That option was six Honda 110s, a model introduced in 1980 to replace the Honda CT90, phased out in 1979, but both machines were common forms of transport on Kiwi farms and often served as postie bikes.
Ben Hofmans said the family had taken the unassuming bikes over the Thomson Gorge track, which crosses over a low saddle in the Dunstan Mountain range and separates Lake Dunstan and the Upper Clutha Valley from the Manuherikia Valley.
On the open road the bikes averaged about 90kmh, he said.
On Saturday evening, as the rain set in and evening fell on the Ida Valley, Ken Gillespie's pocket of farm was lit up by the biggest bonfire yet to grace the annual gathering of bikers.
A record numbers of riders — organisers estimating between 4000 and 4500 — made the journey to the 40th and final Brass Monkey Rally, an event known for its harsh temperatures and warm people. This year, temperatures were in double figures, disappointing many hardy souls who had hoped to spin a yarn about a hoar frost at the final rally.
However, despite the warmer weather, there were still many tall tales to be told of the journey to the Ida Valley — many riders taking days to travel there — as well as stories from the rallies of old.
For Brass Monkey Rally organising committee spokesman John Willems, the rally's swansong was not so much an anticlimax, as it was a bit of relief.
The stalwart had more than 30 rallies under his belt.
"Obviously there's a lot of work involved in setting these things up but I walked down the length, or nearly the length, of the road frontage here, just before and I thought "This is amazing that I'm part of this event, it's just huge. The numbers have blown us away," he said.
"But it's the same old thing when you tell people its the last of something—they'll make the effort to come."
 - By Shannon Thomson and Jared Morgan