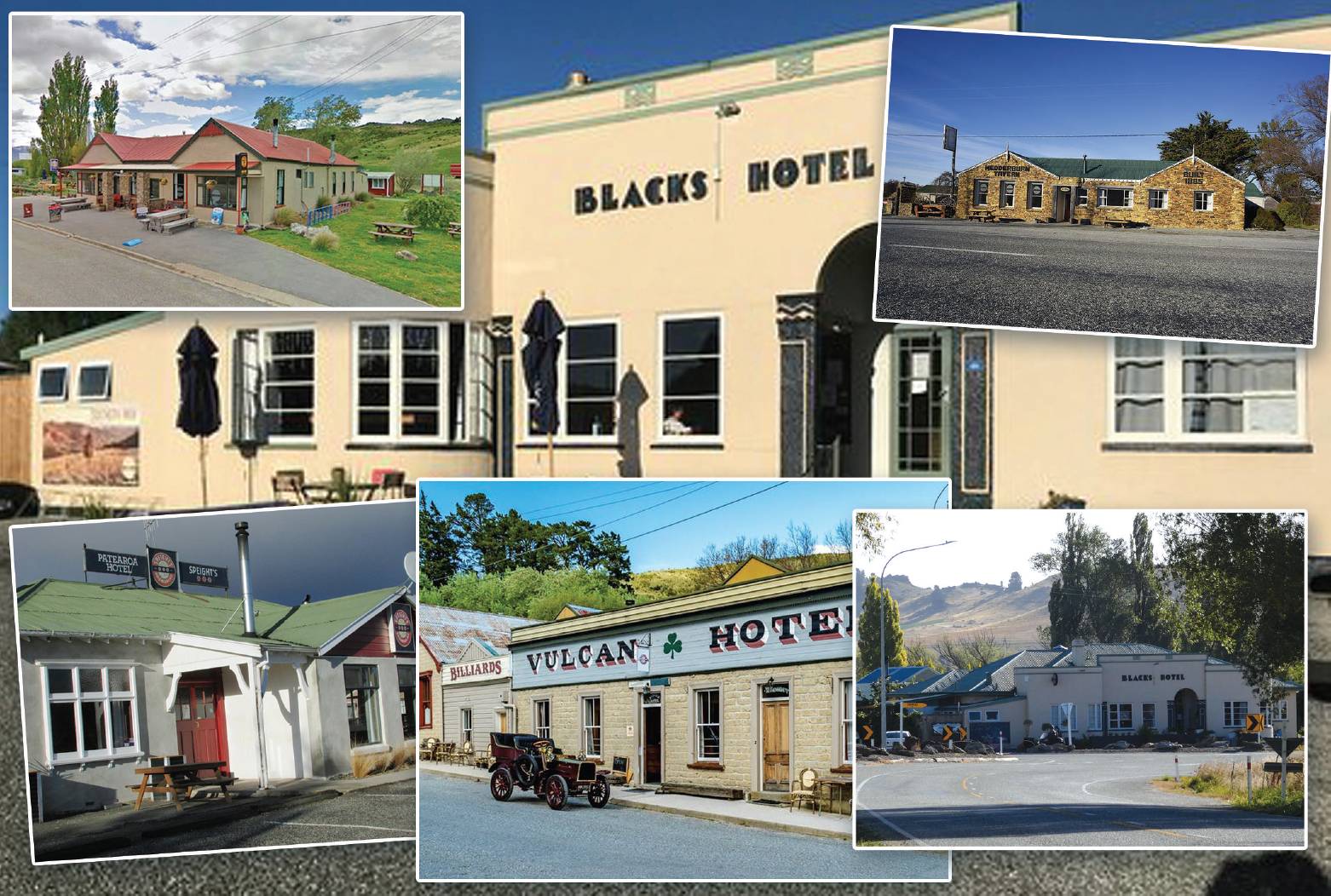 A rural resurgence is under way as potential publicans eye up Central Otago watering holes.
A number of the district's pubs and hotels could soon be off the market following keen interest from buyers.
That follows several other Central Otago pubs changing hands within the past year.
They include the Chatto Creek Tavern, Patearoa Hotel, Ranfurly Lion Hotel and Omakau Commercial Hotel.
Eugene and Sharyn Whakahoehoe took over the Omakau Commercial Hotel just before lockdown.
Mrs Whakahoehoe said they had received "awesome community support".
However, it was a challenging start.
"Our business wouldn't have survived if we hadn't had that local support."
While it was understandable some businesses had decided to sell up, they were determined to make it work, she said.
As of this week the Vulcan Hotel in St Bathans has a conditional contract setting out a clear sales date.
Harcourts Alexandra marketing consultant Geoff Beckley said it was hoped confirmation would be made in the next couple of weeks.
The Vulcan Hotel was the subject of a recent three-week marketing programme, which had a "satisfactory result."
"There was interest from all over the place, including overseas."
The potential buyer planned to continue operating the premises as a hotel and pub, while keeping its existing character.
There had also been potential progress at the Lauder Pub, which had been on the market for just over 90 days.
There had been a contract on it, which fell through, but interest continued to remain "strong", he said.
There was now another contract on it.
He had also recently listed Alexandra's Middle Pub, which went up for tender for the land and building only, tenders closing on Wednesday.
He was not sure what had prompted the recent interest.
"Some of those places have been on the market and haven't been able to be moved, but we do have an extensive database in New Zealand and overseas.
Blacks Hotel in Ophir is also showing promising signs of a potential sale.
Donna Harpur-Swain, of ABC Business Sales, said interest had been "very strong", and there were two or three potential buyers.
Tourism Properties.com agent Adrian Chisholm has proved there are buyers, after selling the Chatto Creek pub just over a year ago.
Mr Chisholm said he was still waiting for the right buyer to come along for the Wedderburn Tavern, which would provide the new owner with "a lot of bang for their buck".
As uncertain times persisted due to Covid-19, particularly overseas, more and more expats were returning home, where they were investing in jobs and property, he said.
"There is more interest than normal and has been since Covid started.
"The whole world has changed and everyone's ideals have changed, so there is more movement where people are wanting to move to the Maniototo or Central Otago for lifestyle reasons."
The Otago Central Rail Trail had meant there was a great opportunity for businesses in the area to succeed, Mr Chisholm said.
Oturehua Railway Hotel and Tavern owners Grahame and Liz Jones also have their property on the market but are in no hurry to move on.
Mr Jones said they had the property listed with agents but were plagued with tyre-kickers.
The couple had since decided to list privately.
Their aim was to slow down a bit and allow someone else to come in with "fresh ideas", Mr Jones said.