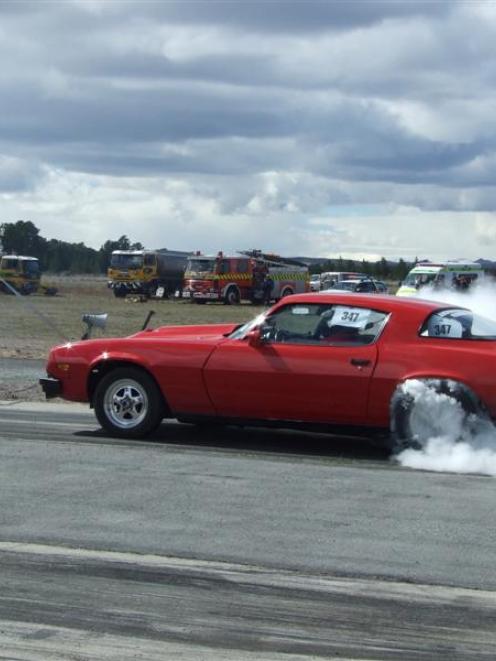 Just a year after drag racing returned to Oamaru after more than a decade, the town is gaining a growing reputation among South Island hot-rodders as the place to be.
Two drag race meetings, held at Oamaru Airport in March and November last year, marked the return of drag racing to the town for the first time in 12 years.
Whitestone Rodders member and race organiser Kev Boler said two more events would be held this year.
The first would take place on March 15, and the second in November.
He said the event was becoming more popular and more widely recognised, with entries expected from as far away as Ashburton this year.
Although entries for next week's race could be made on the day, the field was limited to 120 cars.
''I have had 100 entries printed and they have all gone, but whether people turn up is the other thing,'' Mr Boler said.
''But there has been really big interest this time, especially from out-of-towners who seem quite keen to bring their cars down to race.
''We'd like to think we would hit the 100 figure. That 98 we had last time was just nice, so if we get 90 to 100, we would be really happy.''
He said the event would be operated under New Zealand Hot-rod Association and New Zealand Drag Racing Association regulations.
Drivers would need a helmet, a driver's licence and a fully warranted and registered vehicle to race, he said.
Scrutineering would start at 8am and racing, which would include categories for imported cars, V8s and motorcycles, would start at 10.30am at Oamaru Airport.
''There will be two rounds of that, and then grudge racing to follow, which is where you just pick your mate out and say `let's have a go'.''
The spectator entry fee would be $5. Children were free of charge.