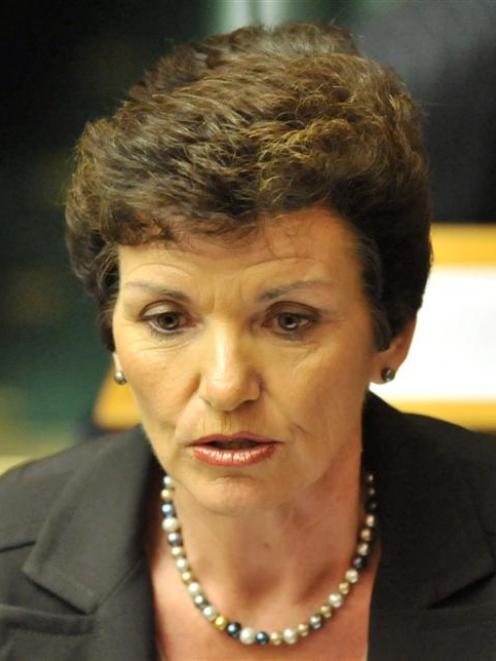 Education Minister Anne Tolley has ordered a commissioner to replace the board of trustees at Otepopo School - a former winner of the Goodman Fielder best small school award - following a critical Education Review Office (ERO) report.
Mrs Tolley dissolved the board and directed the Secretary of Education to appoint a commissioner after the report concluded important governance and management issues at the Herbert school had not been addressed.
The problems meant the board was no longer able to govern effectively and there was a significant risk to school operation and pupil education performance, she said.
Local families - including some board members - said they were sending their children to other schools because it was not meeting their needs, and ongoing tensions in the community surrounding the school were impacting on personal relationships, the report said.
The school's roll had dropped from 41 in 2004 to 13 this year and the report said pupils did not receive sufficient "purposeful" teaching.
Deteriorating relationships within the board and with a community group had distracted the board from its core role.
The board had not been well supported by the principal in its governance role, and recommendations from earlier reviews had not been addressed.
Five board members had resigned - including the chairwoman - leaving one elected parent representative, the principal and the staff representative. Michelle Macdonald, appointed chairwoman last week before the board was dissolved, said the remaining trustees believed appointing a commissioner was a positive move towards sorting out issues at the school.
At a previous meeting, the board expressed dismay the previous chairwoman had acted independently of the board on occasions, she said.
While the report mentioned some families sending their children elsewhere, Mrs Macdonald said social reasons had been given for those departures, not educational.
It failed to acknowledge there were still a significant number who believed in the school and believed they had not got a hearing and represented fairly by the board and ERO.
The roll drop occurred after a poorly handled meeting prematurely sent "alarm signals".
She said the board felt let down by the process as the remaining parent representative has only been contacted by phone and no other formal notification given of the minister's decision.
The Ministry of Education phoned to apologise for the process let-down, she said.
Details had become available which confirmed further actions of some previous board members acting independently of the board.
There were now no relationship issues within the board.
A further board member had been temporarily co-opted and there was still plenty of parent interest in being part of the board, Mrs Macdonald said.
When contacted yesterday, principal Ray Anderson said previous board chairwoman Melanie Searle and others had acted independently of the board.
She also said the reasons for pupils leaving were social, not educational.