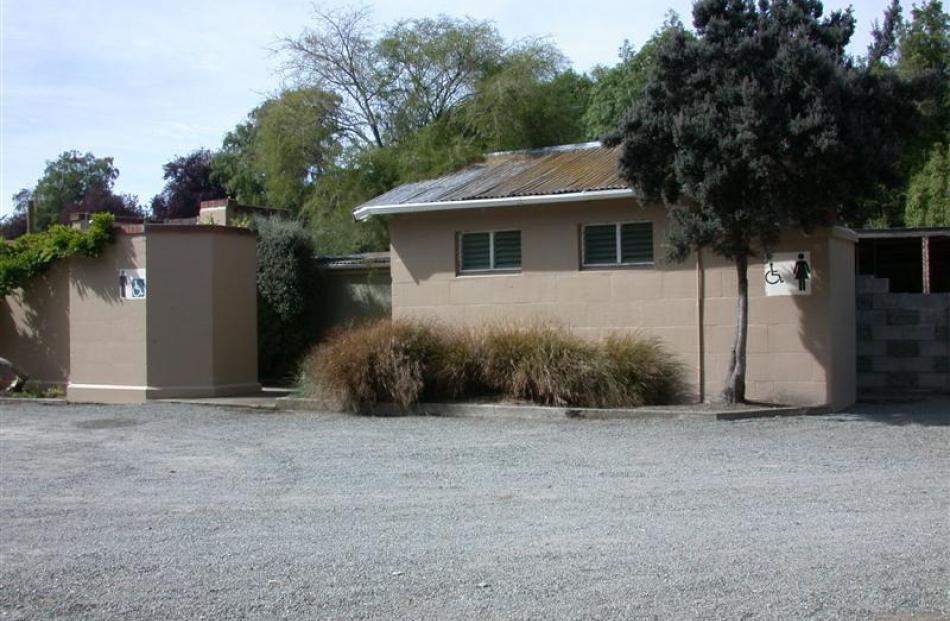 Closing four public toilets in Oamaru is the most contentious issue in submissions on the Waitaki District Council's 2010-11 draft annual plan and budget.
Out of the 204 submissions, 85 raised the toilets issue.
The council is proposing an average increase in the total rates take of only 1.8%, so that is not so much an issue in submissions being considered yesterday and today by the council.
However, the proposal to close four public toilets, saving $48,256 a year to offset an increase in public toilets maintenance of $53,000 a year, has caused controversy.
The toilets are in lower Thames St (next to the Last Post), Severn St, Awamoa Park and the main block in the Oamaru Public Gardens, still leaving seven primary and secondary public toilets in downtown Oamaru.
Cr Peter Garvan pointed out "major users" were people from outside the district who had not made submissions.
Cr Struan Munro said any cost calculations should also include the demolition cost if toilets were closed.
Chief executive Michael Ross said a report on toilets would be prepared for the meeting on May 26 when the council would make final decisions. Submissions would be analysed, including those in favour, against and which toilets had support for being retained.
Shona Sinclair and Wayne Officer of the Roost Cafe, in lower Thames St, already have people trying to use their toilets as a public convenience.
"We have no wish to have the problem compounded by the closure of public toilets in this area. And the embarrassment of turning people away," they said.
Physiomed, also in lower Thames St, raised the same issue.
Sally-Ann Donnelly, who owns Fat Sally's Pub and Restaurant in lower Thames St, said the bar's toilets were used by the public, which would become worse if public toilets were closed.
Ray White Realty, which is opposite the Awamoa Park toilets, asked where the council expected "people to go" when they were using Awamoa Park.
"We... will not be accommodating people with the use of our facilities. Is this the council's intention?" Ray White agent Maree Thorpe asked.
Ray Henderson, of Oamaru, asked if sponsorship of toilets to help meet costs had been considered.
Jan Jackman, of Oamaru, said every toilet was needed, and the $48,256 saving was "no great saving" over the number of ratepayers in Oamaru.
"Our town has travellers night and day and requires well-lit, signposted toilets to be available 24 hours a day," Shirley Hayes, of Hilderthorpe, said.
Deirdre McNulty, of Oamaru, said the Severn St and Awamoa Park toilets were frequently used and should remain open.
"Where will people go to the toilet if these facilities are closed?" she asked.
Doreen Potter and Barbara Butler, of Oamaru, both supported retaining the Awamoa Park toilets. They live in the area and said the toilets were well used, including by people using Awamoa Park.
"No, no, no, please do not take these essential buildings away, not only from the community, but also those who visit our friendly town," Helen Elliot, of Oamaru, said.
Fiona Anderson, of Oamaru, said one of the council's "basic responsibilities was to provide clean, readily accessible public toilets open 24 hours".
Five Forks School had a class discussion about the issue, 12 pupils putting their views on which should close or stay open.
---
THE FIGURES
> Projected rates rise: 1.8%. 2009-10 budget: $38.161 million.
> Draft 2010-11 budget: $39.08 million. 2009-10 rates collected: $23.764 million.
> Draft 2010-11 rates: $24.189 million.
> Total submissions: 204.
> Verbal submissions: 44.
---
- david.bruceodt.co.nz