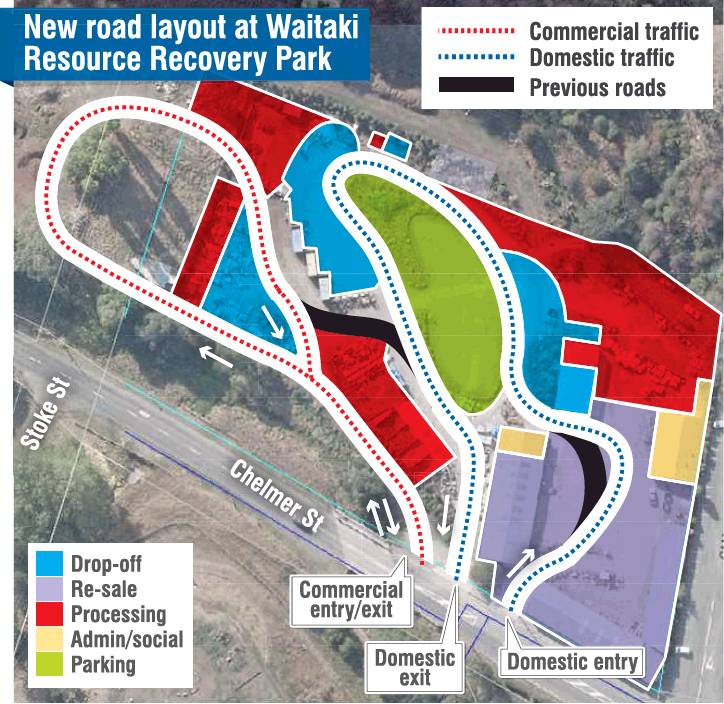 The redevelopment of Waitaki's resource recovery park is entering its final stage, forcing the yard's temporary closure this week.
The Waitaki Resource Recovery Park yard would be closed on Thursday and Friday to "reorganise the yard'', Waitaki Resource Recovery Trust (WRRT) manager Dave Clare said.
"We'll be closing because there will be lots of forkhoists, heavy machinery moving balers and changing the whole look of the yard,'' Mr Clare said.
Work had been under way at the resource recovery park for about a year but after this week "it will just be tweaking''.
In November 2017, the Otago Daily Times reported the redevelopment, which would separate commercial and domestic traffic, ease congestion, and make the park safer for staff and users, was stalled after the Waitaki District Council refused funding for the redevelopment until the trust had mitigated the concerns of neighbours of the Chelmer St recovery park about the negative effect the sound of breaking glass had on their residential amenity value. This was done.
After the council closed the Oamaru landfill in Tamar St earlier that year, the recovery park began to get 1000 more cars a month.
When the recovery park reopened on May 18, a new traffic layout would be in place, Mr Clare said yesterday.
With the collapse of global recycling markets the trust recently received urgent financial assistance from the council - $40,000 last month, and in December two one-off grants totalling $85,000 and the funding for the recovery park was increased by 10%, or $22,000, a year.
Mr Clare said the closure this week had "nothing to do with that''.