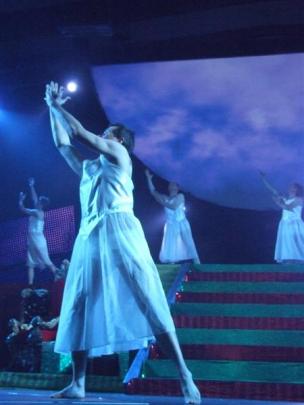 Hundreds of people packed out the Queenstown Events Centre on Sunday for the 2011 Shotover Jet Christmas Spectacular - and what a spectacular it was.
More than 150 Wakatipu performers took to the stage to sing, dance and spread Christmas cheer, including Santa himself. Among those joining him were the cast of London Calling, Songstars winner Katie McNeil and everyone's favourite, the graceful Remarkable Men's Ballet troupe, whose turn featured a surprise cameo performance by Queenstown Lakes Mayor Vanessa van Uden.
Queenstown Times reporter Joe Dodgshun was there with his camera.