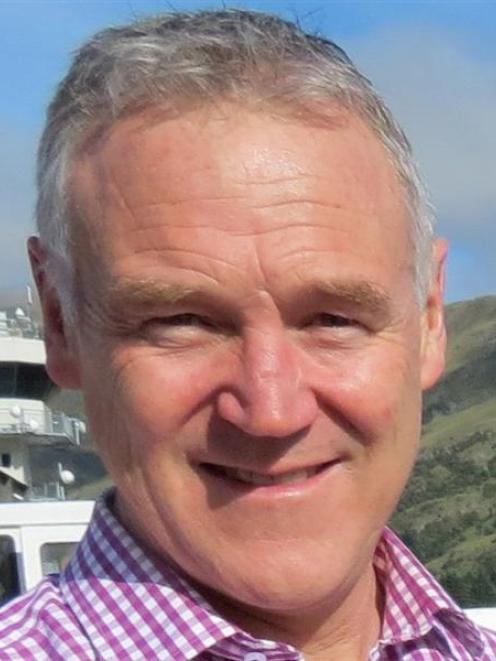 Record numbers of passengers travelled through Queenstown Airport during the festive period, with a huge year-on-year increase in overseas passengers and high demand for parking corporate jets.
The airport corporation yesterday told the Otago Daily Times it expected international passenger numbers would be up 50% in December 2012 compared with December 2011, about an extra 7000 people arriving or departing the resort.
The holiday period delayed the collation of statistics and exact numbers, including domestic passengers will be out next week, the corporation said.
Air New Zealand increased capacity on direct services between Auckland and Queenstown by 32% this summer, including the addition of a fifth daily flight between the two centres, giving travellers a choice of direct services roughly every two hours.
The increase to five services per day, as well as the increased use of larger Airbus A320 aircraft on some services which had previously been provided with a Boeing 737 aircraft, took the total number of seats available on direct services over summer to 5200 each way, per week.
Total passenger numbers on the route have grown by 70% over the past five years and the trend is continuing, the national carrier told the ODT.
Jetstar described passenger loads over summer as ''positive'' on both transtasman and domestic services. Demand was particularly strong between Sydney and Queenstown.
''Queenstown is a key destination for Jetstar because it is a year-round leisure resort that appeals to a wide range of travel markets,'' a spokesman told the ODT.
The Melbourne-based Qantas subsidiary added one extra return flight each week from Melbourne and Sydney to Queenstown in November last year.
The two new transtasman services operate on Saturdays, leaving Australia in the morning and arriving mid-afternoon. The services increased transtasman seats by 600 per week to 2000 per week on Jetstar.
The airline now offers more than 10,000 domestic and international seats on a weekly basis to and from Queenstown.
There are three Sydney-Queenstown services per week, up from two per week, while Melbourne-Queenstown operates four times per week, up from three per week.
Auckland to Queenstown flies 16 times per week and Wellington-Queenstown flies seven times per week.
As well as the direct services, Jetstar also offers connecting flights to Queenstown from Perth, the Gold Coast and Cairns.
Queenstown Airport chief executive Scott Paterson said the resort and the region were ''very busy'' during the Christmas and New Year period. The impact was seen throughout the airport.
''All parts of the airport are reporting strong demand - scheduled airlines, helicopters, flight-seeing, rental, retailers, but I expect there would be the same message coming from town.
''It was not only busy with commercial jets, but also for corporate jets.
''We were concerned pre-Christmas that we would not be able to accommodate all the corporate jet bookings over the Christmas-New Year period, but the team at the airport did a great job and by parking the larger corporate jets on the commercial jet stands, and a couple of smaller jets on the grass, we met everyone's needs.''