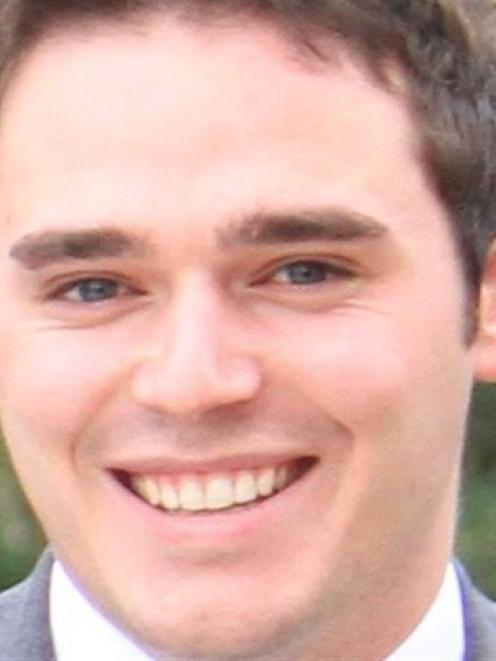 A Clutha-Southland electorate staff member has confirmed she is in contact with police over a complaint about National MP Todd Barclay.
Barbara Swan, who is working out her notice period in the MP's Queenstown office, confirmed that a meeting with police had been arranged, but yesterday it was postponed.
''[The police] had requested that, and then they rang and said: 'It's been delayed'.'' Ms Swan had ''no idea'' what police wanted to talk to her about, and she declined to comment further.
Mr Barclay told the Otago Daily Times yesterday he had not been contacted by the police. ''If they do contact me on any matter, then I will co-operate fully.''
The ODT understands the complaint stemmed from the ''employment issue'' that led to Gore electorate secretary Glenys Dickson's departure, and it involves a claim the MP made a secret recording.
It is also understood police in Gore have contacted another person connected to the electorate about the complaint.
After the two electorate secretaries resigned, electorate chairman Stuart Davie stepped down, calling his position untenable. Yesterday Mr Davie declined to comment, as did Mrs Dickson.
Prime Minister John Key told Radio New Zealand on Monday that Mr Barclay was doing a good job and had his full confidence.
Mr Barclay was a ''young guy who is on a steep learning curve'', Mr Key said.
Earlier this week Mr Barclay told Radio New Zealand he had made mistakes as a first-term MP. He has declined to comment on the claim about a secret recording.
A query was lodged yesterday with a national police spokesman in Wellington, but no response was received.
Mr Barclay previously worked as corporate affairs manager at tobacco giant Phillip Morris and worked in National Government ministerial offices.