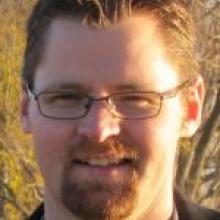 It will be "business as usual" for Coronet Peak - the southern lakes' lowest-altitude skifield - despite a Niwa report showing snow levels could plunge 21% by 2040 because of global warming.
Coronet Peak ski area manager Hamish McCrostie said the report - privately commissioned by the Ski Areas Association of New Zealand and released last Thursday - confirmed his expectations.
"It was really putting some science behind what we knew anecdotally - we've been working to mitigate any down-side effects of climate change through our investment in snow-making and we continue to invest in what are probably the world's most advanced snow-making systems," he said.
"A 20% snowfall reduction we'll certainly match and more," Mr McCrostie said.
Report co-author Niwa snow and ice scientist Dr Jordy Hendrikx said the impact was "a little bit less than we anticipated compared to Europe and Australia - we're not warming as rapidly".
"We should be able to continue to make snow, even under a more extreme climate scenario, right out to the 2090s. What's really exciting about this work is that we can now give New Zealand ski areas detailed, localised information they can use to better undertake long-term planning for the future changes to natural snow levels.
"It's obvious that if these predictions materialise, we are going to need to make greater use of snow-making technology in the coming years, but we fully expect the necessary resources.
"Many other countries around the world are at far greater risk of their areas having to close, especially at lower elevations."
Under a "middle-of-the-road" climate change model, year-to-year snow level by 2040 would be less changeable than it was now, with higher precipitation also forecast, Dr Hendrikx said.
Of the southern lakes' four major ski areas, Coronet Peak has the lowest base altitude at 1168m followed by Treble Cone (1250m), Cardrona (1260m) and the Remarkables (1622m).
However, the most marked change will be at altitudes below 1000m -79% of the South Island's snow coverage.
The report predicts by 2090 areas below 1000m will have less than half the snow of the 1990s.
A Queensland University study last year predicted a 40% reduction in snow for Australia's alpine regions by 2060.
Ski Areas Association of New Zealand executive director Miles Davison said a strategy had to be put in place to attract new generations of Australian recreational snowsports enthusiasts to New Zealand if Australia's ski areas were dramatically affected by climate change.