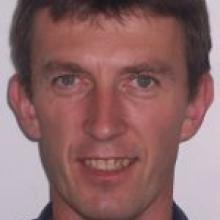 Queenstown Lakes District Council infrastructure services general manager Mark Kunath has resigned from the council after six years in the position.
Mr Kunath will work in the consulting firm Pope Kunath Ltd.
QLDC chief executive Debra Lawson praised Mr Kunath's contribution to the community.
"We wish him all the very best in his new endeavours. He will be missed," she said.
The council will advertise the role within the next few weeks.
Mr Kunath came to the QLDC in 2005 from the Auckland City Council, where he oversaw the $100 million CBD upgrade.
Beginning his local government engineering career as an assistant engineer with the Wellington Regional Council in 1988, Mr Kunath was employed by the Rodney District Council and the Auckland City Council in engineering and management positions before becoming a partner in Pope Kunath Ltd in 2003, contracted to the Auckland City Council as CBD projects manager.