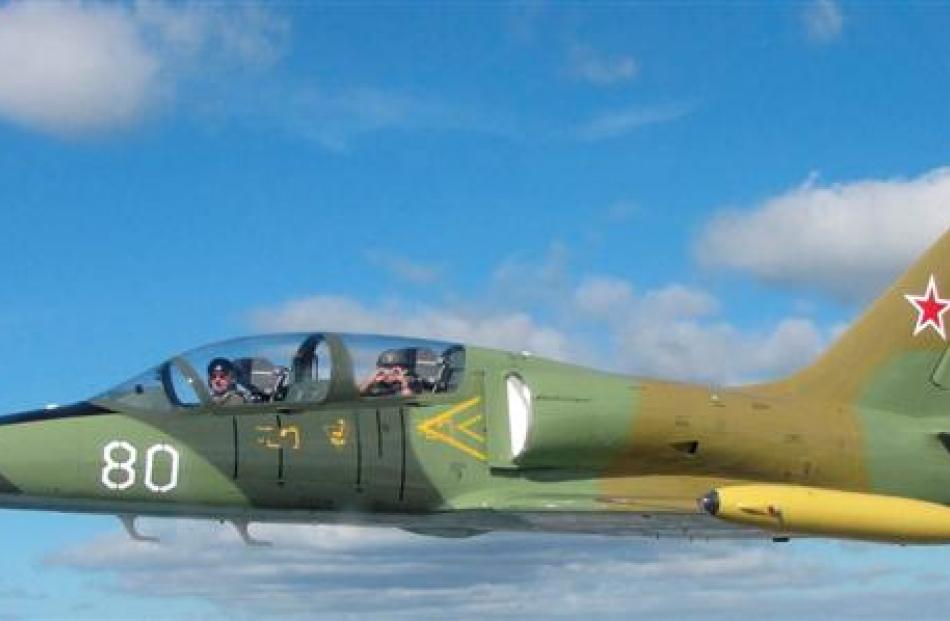 Warbirds Over Wanaka is planning to run one of the fastest motor racing events in the world at its international airshow next Easter.
Six jet aircraft, travelling about 640kmh, will go head-to-head around big inflated pylons on an 8km triangular course in the Upper Clutha Valley.
Announcing the race as one of the feature events of the Wanaka Airport-based three-day show, general manager Ed Taylor said organisers had been looking for something different to add to the show.
He described air racing as ''high octane and noisy''.
''Jet aircraft are always a big favourite with the airshow crowd. To have six of them racing around pylons will be something special to see.''
The aircraft will be three Aero L-29s, two De Havilland Vampires and an Aero L-39.
Three of the pilots will be New Zealanders, led by Taranaki-based aerobatic pilot Brett Emeny, and three will be pilots from the United States who have competed in the Reno Air Race.
''It's going to be extremely fast, with plenty of passing action,'' Mr Taylor said.
The crowd will be kept up to date by a guest commentator and comments from some pilots will be relayed to the crowd.
The pilots will practise for a week before the three-day event, which will take place on April 18 to 20 next year.