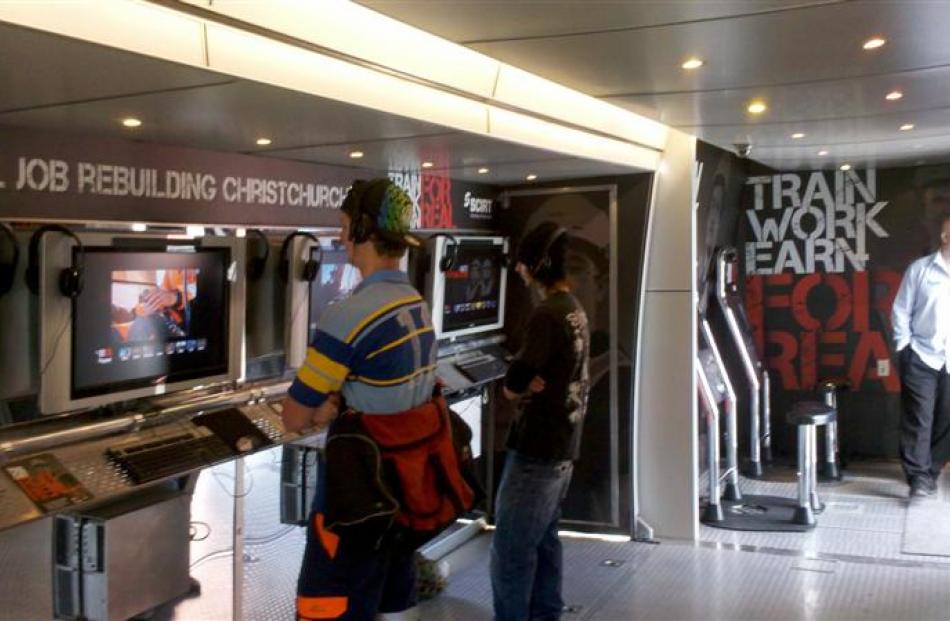 Young people seeking a career with a high level of transferable skills and older trades people considering a change in career are the focus of a recruitment roadshow coming to Queenstown.
The Stronger Christchurch Infrastructure Rebuild Team (SCIRT) identified the need to enlist 900 people to rebuild roads and water systems in Christchurch damaged during the earthquakes of 2010 and 2011.
The recruitment roadshow will visit up to 40 centres around the South Island to promote the "significant opportunities available to workers entering this dynamic industry", SCIRT general manager Duncan Gibb said.
More workers were needed in Christchurch for rebuilding projects, Mr Gibb said.
"This is important, rewarding work and it will be needed to repair and rebuild the city's pipes, roads and retaining walls for the next four years," Mr Gibb said.
"People who complete the entrant training programmes and meet industry requirements are guaranteed a job.
"Training costs - pre-employment and on the job - will be met by SCIRT and people doing these programmes will achieve trade qualifications," Mr Gibb said.
"People moving into this sector will have good income and career prospects with skills that are highly transferable."
The training programme has been developed in partnership with infrastructure training organisation InfraTrain and will lead to NZQA qualifications.
The distinctive black, white and red coloured "For Real" bus is scheduled to roll into Queenstown on Sunday and be at Earnslaw Park from 10am to 2pm.
The bus features a bank of monitors which deliver a multimedia introduction to the SCIRT programme. A host on board will explain how people can register via the terminals and contact a human resources hub of different contracting companies to arrange a discussion on work interest and eligibility.
Candidates must pass a drug test, after which recommendations would go into a pool for consideration by employers, Mr Gibb said.