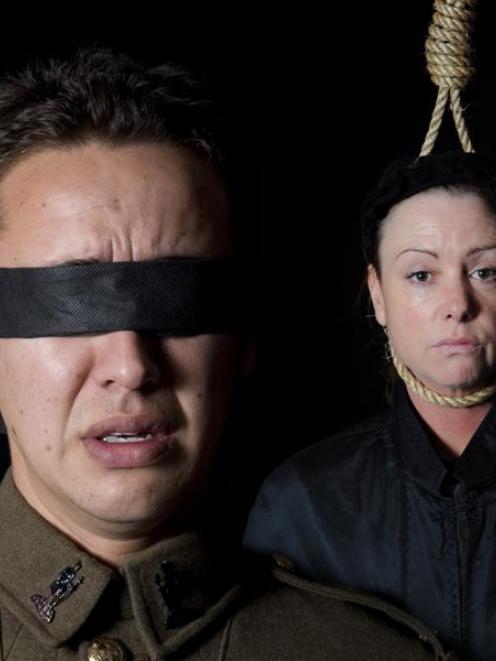 Truth and terror emerge on the night before the executions of two New Zealanders.
One of the doomed is the notorious Southland ''baby farmer'' Minnie Dean. The other is Victor Spencer, shot for desertion during World War 1.
Through Verity, the narrator, the two give harrowing accounts of their lives and reasons for their actions, pieced together from diary entries and other original material.
Arts on Tour New Zealand presents the stage play Too Far from Heaven, which will be performed in the Queenstown Memorial Centre on March 4.
Based on the true stories of Dean, the only woman ever hanged in New Zealand, and Spencer, the Bluff lad killed by firing squad in Belgium for deserting in a war he had forged his age to join, Too Far from Heaven was nominated in the best theatre category, best newcomer and standout performer awards at the 2013 New Zealand Fringe Festival, and performed at the 2012 Edinburgh Fringe.
The drama was written and is performed on its national tour by Angela Newell, Jade Gillies and Lizzie Dawson.