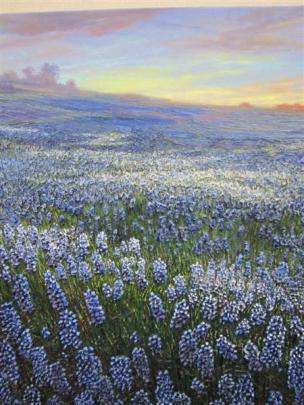 Temuka artist Bronwyn Shimmin won the $5000 Aspiring Art prize at a gala evening in Wanaka last night.
Judges Anita De Soto, of Port Chalmers, and John Toomer, of Dunedin, said they had come to an agreement relatively easily over Ms Shimmin's entry, The Colour of Light.
Ms De Soto said they liked how the artist had taken a typical New Zealand rural setting and romanticised it and illuminated it with ''a quite masterful painterly technique''.
Mr Toomer said it was the ''lovely luminous lighting'' that earned Ms Shimmin first place.
The South African-born artist did not attend the event and could not be reached for comment last night.
A previous winner of the prize, Alan Waters, of Bannockburn, was runner-up with his Butterfly Ball watercolour of 233 butterflies, which took more than three months to complete.
The winning landscape was Bluebonnets by Raquel Clarke, of Queenstown. Joanna Nimmo, of Wanaka, was runner-up in the landscape section with It is Gold and the prize for the best painting under $1000 went to Nicky Gilmore, of Dunedin, for her Blue Lake acrylic.