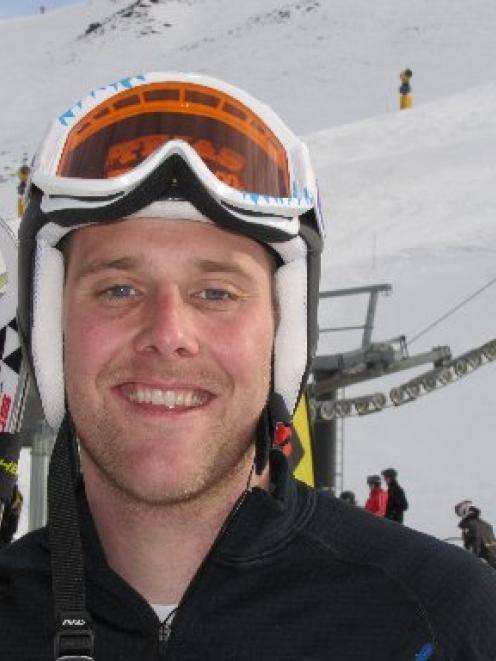 The US national ski race team has arrived in Queenstown and is now training at Coronet Peak.
Team member Will Brandenburg represented the US at the Vancouver Winter Olympics in super combined.
He is back in Queenstown for his fourth season of training at Coronet Peak.
"This is one of my absolute favourite places to train.
"The facilities here on the mountain are great. Everything works and people speak English.
"And it is fantastic to be staying at a place like Queenstown, where there is so much to do if we get a bit of time off," he said.
As he is recovering from a recent knee injury, Brandenburg is not sure if he will be competing in any races while he is in Queenstown.
"I am taking it a bit easy now, until I am completely back in form. But it is still great to be here to train with the rest of the team."
Warm temperatures over the past weeks has made the snow "spring-like", with crusty, frozen snow cover in the morning and soft snow in the afternoon.
While some recreational skiers are not too fond of the hard, packed snow in the morning, the conditions are ideal for ski racers.
"We mostly train over at the Rocky Gully area early in the morning. At that time the snow is hard and fast, which suits us just fine," Brandenburg said.
The US team in Queenstown includes Vancouver Winter Olympics gold medallists Lindsey Vonn and Bode Miller.