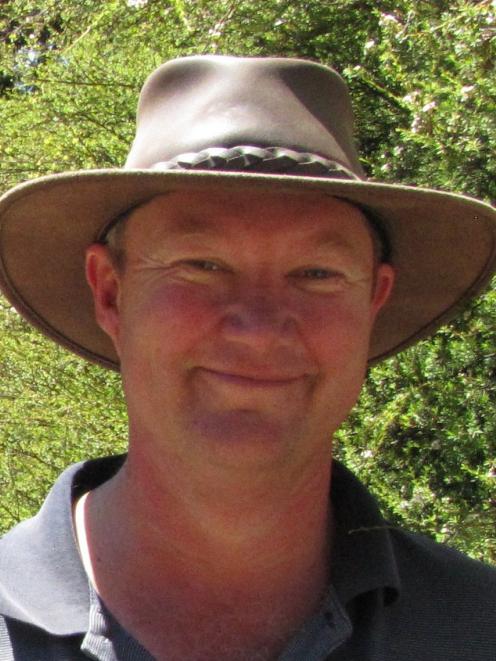 Lake Outlet Holiday Park owner Glenn Tattersall will be breathing a sigh of relief on Christmas Day.
The camp's new sewerage and wastewater system is expected to be operational after months of development.
"It will be connected up before Christmas. Yes, that is this week ... I think we have four and a-half hours to spare, but everything is on track," Mr Tattersall said on Tuesday.
Summer holidaymakers have started to fill the lakeside camp, which can cater for between 500 to 600 visitors.
A flood of late bookings have been made by Christchurch families unable to go to their usual camps in the Nelson area because of recent storm damage.
Mr Tattersall and his partner, Tracy Addison, took over the lease on the camping ground, next to Lake Wanaka and the outlet of the Clutha River, about four years ago.
Since then they have worked with landowner Callum Urquhart, the Queenstown Lakes District Council, the Te Kakano Trust, Bike Wanaka and others on improvements such as trail development, the removal of wilding pines, native tree planting and replacing the old septic tanks with a long-awaited underground wastewater system connected to the town infrastructure.
"It's been a giant leap forward ... It has secured the future of this place.
"We are really rapt ... With the new system, we can expand over time. Now we've got the scheme, we can build new toilets and showers and a new central facilities building. But that is all in the future. We are at the design phase," Mr Tattersall said.
They would apply for resource consent next year, he said.
Between 5000 to 7000 native trees and tussocks had been planted since camp development began, he said.
Lake Hawea Holiday Park manager Mike King was enjoying the calm this week before the Boxing Day storm.
Numerous groups were booked for the day after Christmas, but campers from Christchurch, Rangiora and Queenstown had already claimed familiar spots.
"We have a ground core of people who have been coming here for 20 to 30 years," Mr King said.
These would be complemented by young people coming with families.
And the families would contend with about 300 people between the ages of 18 and 22 booked in to the camp between December 28 and January 2.
Mr King was "looking forward to a very populated guest season", and said he believed tenting had become more popular this year because of the economic downturn.
It was great to see the grass still green at this time of year.
Santa was tipped to make an appearance on Christmas Day bearing lollies, face-paint and other goodies for the children.