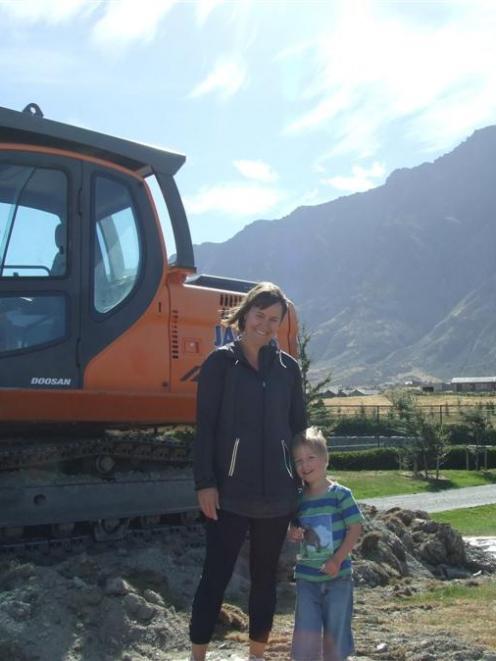 Construction of a much-anticipated children's playground at Jack's Point began this week. It is due to be completed by June.
The site excavation is expected to take until the end of the week. Most of the work is being done by a group of residents.
Jack's Point Residents and Owners Association administrator Kezia Evans said the project was a positive for the community.
There was a need for a play area for the growing population of young families in the area.
''We are growing fast here and this will be a fantastic thing for us.
''It should be a great outcome.''
Last year a Jack's Point sub-committee made a successful approach to the Queenstown Lakes District Council for funding for the project.
Since then the Jack's Point association and community members had helped raise funds, and the final cost for the council was kept to $148,500. She said property sales at Jack's Point last year had almost doubled from 2011 and ''a lot of young families'' had moved in to the area.
Contributions have so far come from James Contracting and locally-owned David Reid Homes, as well as resident volunteers.
Installation of the playground equipment is due to begin on Monday and the full project should be completed by June, she said.
The playground, which is sited on Maori Jack Rd, will include a 30m-long flying fox and a mega tube hill slide.