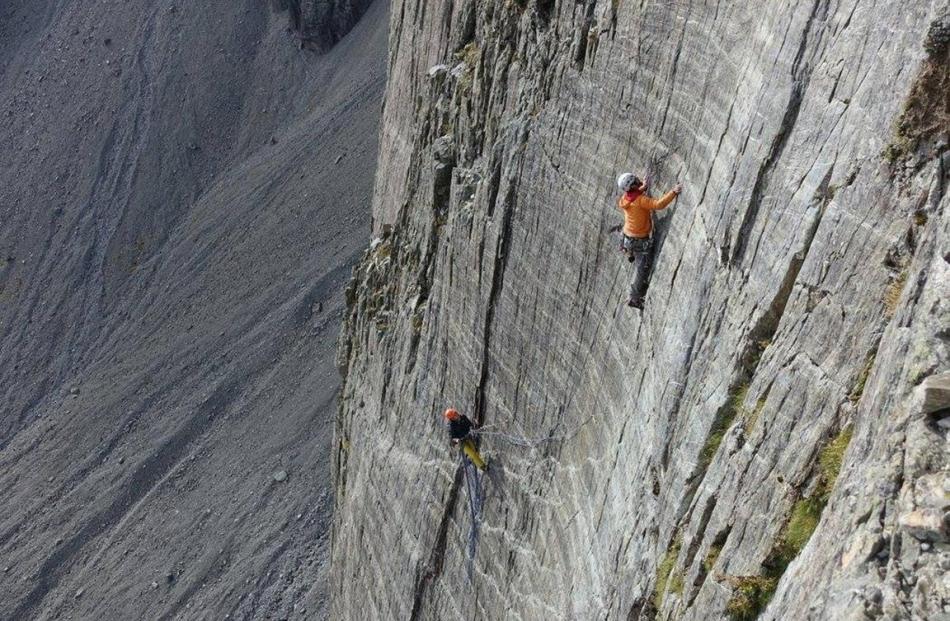 Four of Queenstown's leading mountaineers are planning to tackle unclimbed routes on 6000-metre peaks in the Peruvian Andes next month.
Steven Fortune, Ben Dare, Daniel Joll and Stephen Skelton will this week join a 12-strong team that will set up camp in Peru's Cordillera Blanca mountain range for five weeks.
Organised by the Expedition Climbers Club, it is the largest climbing expedition to depart these shores for 40 years.
Fortune told the Otago Daily Times the area was popular with mountaineers and trekkers, and although all its peaks had been scaled, there were many unclimbed, technically challenging routes waiting to be conquered.
He and Joll were teaming up with Australian mountaineer Mathew Scholes, while Dare and Skelton would climb as a pair.
They were leaving with ambitious goals for several peaks and routes, but would modify their plans according to the weather and conditions they found there.
Fortune said he was looking forward to being part of a large-scale expedition, with the ability to swap information and knowledge, substitute for each other in the event of illness or injury, share logistics and "have a sociable time''.
"Usually when you do a trip overseas it's you and a mate doing it together.''
The expedition is also the culmination of a three-year mentorship programme for three of New Zealand's up-and-coming climbers.
Rose Pearson (26), who is based in the United Kingdom, Dunedin's Jaz Morris (25) and Christchurch's Peter Harris (23) are members of the Expedition Climbers Club's elite youth development programme, the New Zealand Alpine Team.
The Peru trip is the first expedition organised by the club, which was formed in 2013 with the aim of assisting the country's alpine climbers.
The club runs the annual Remarkable Ice and Mixed Festival in Queenstown. Funds raised at the festival help to finance annual expeditions open to any club member or festival participant.