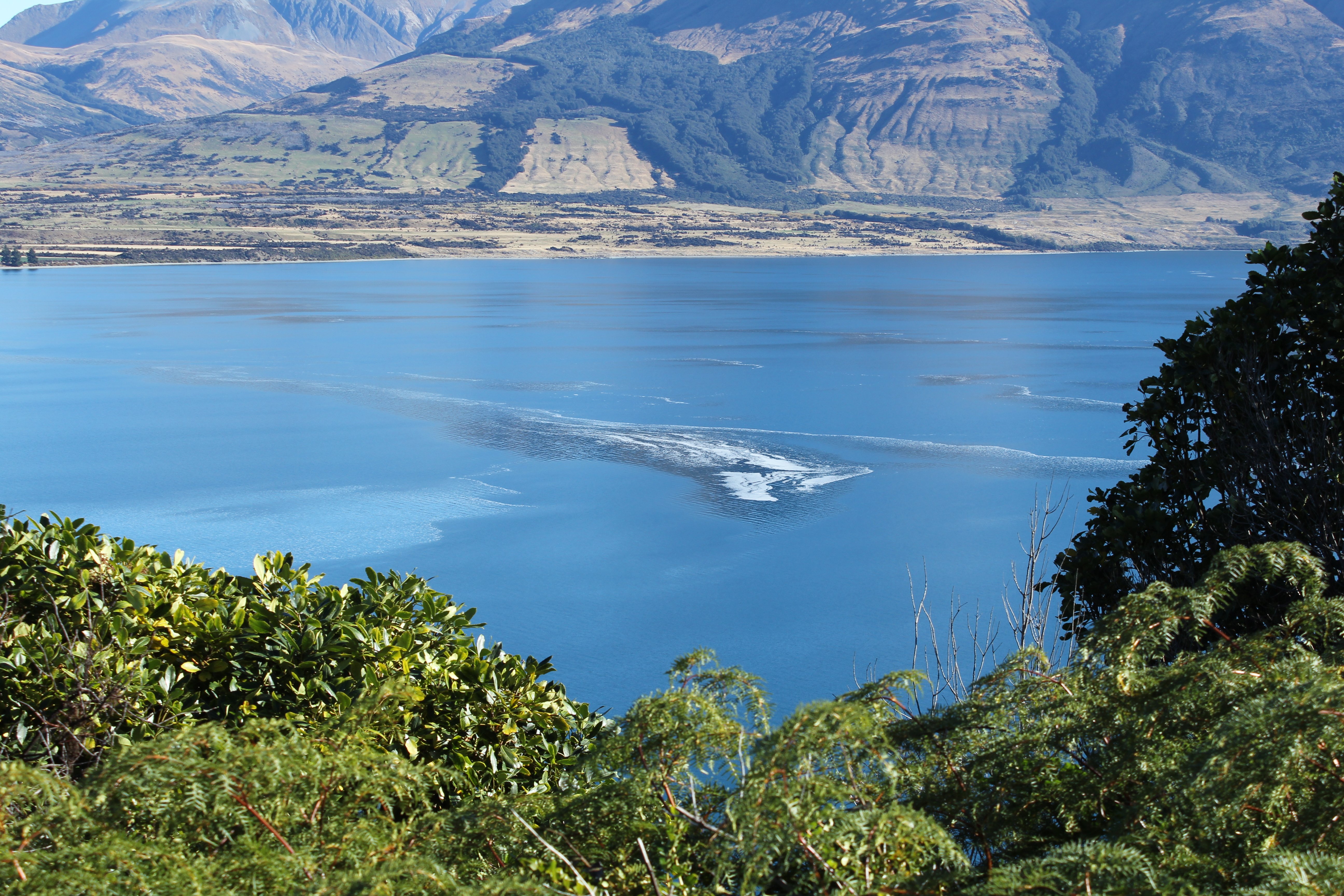 Slicks which formed on the surface of Lake Wakatipu earlier this week are "of interest" to the Otago Regional Council, which will attempt to take samples from them next week.
Queenstown resident Greg Thompson photographed the large slicks, near Rat Point, on Monday.
The lake was completely flat at the time and the slicks appeared to have a white froth on the surface.
ORC's science team said the slicks formation were driven by "Langmuir circulation patterns" which formed under very specific wind conditions.
While they came and went reasonably regularly "the fact that there is material in the lake being concentrated in the slicks is of interest".
Similar slicks formed last year, from pine and willow pollen, the ORC said.
The council planned to do sampling on Lake Wakatipu next week if the slicks were present.
Queenstown Lakes District Council harbourmaster Marty Black said he had also seen Mr Thompson's photograph and while it "looks quite bad", he was confident it was a natural phenomenon.
"There's been several big, similar streaks ...  it's just dust and pollen and with the currents of the lake it sometimes gets in a bit of a line.
"When you put your hand in it ...  it's not oily, it's sort of dusty."
Mr Black said by the time he became aware of the slick it had broken up.
"Normally we would check [them], especially one like that," he said.