Authorities have evacuated local businesses as Fire and Emergency NZ continues to fight a blaze at a Balclutha motorcycle repair workshop, which is believed to contain hazardous materials.
The fire started about 9.50am at a large warehouse, called Ag & Auto Direct, in Barr St.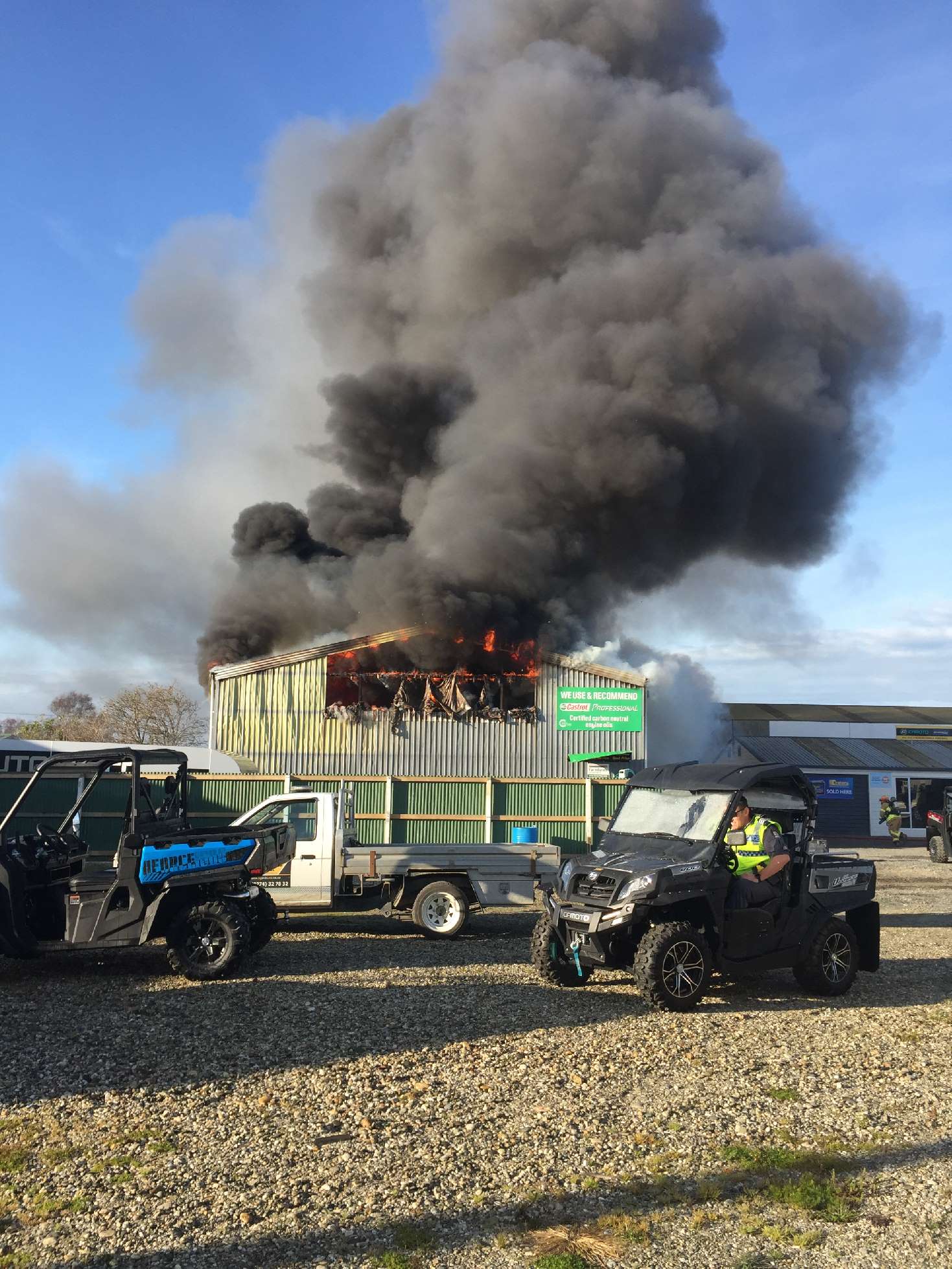 Fenz shift manager Andrew Norris said four appliances from Balclutha, Milton, Kaitangata and Waiwera South were fighting the blaze, and the Fire Command Unit from Dunedin was also in attendance because the building contained hazardous materials.
"There are reports of explosions in the building. There is thought to be drums of oil, Acetylene gas and oxygen still in the building.
"The smoke is toxic. The best thing residents can do is isolate themselves indoors and keep doors and windows closed."
He said only those in businesses in the immediate area had been evacuated.
He said Barr St, Clyde St and James St have been cordoned off.
A reporter at the scene said the fire was still burning and traffic was being diverted through the western side of the town.
Flames were visible in the building, and a thick pall of smoke was coming from the building and could be seen across eastern Balclutha.
McLellan Freight Ltd, which neighbours the property, moved its trucks as a precaution.
The reporter at the scene said big bangs had been heard, and police had moved people back from close to the building as a precaution.
He said by 10.35am it appeared the fire was more under control.