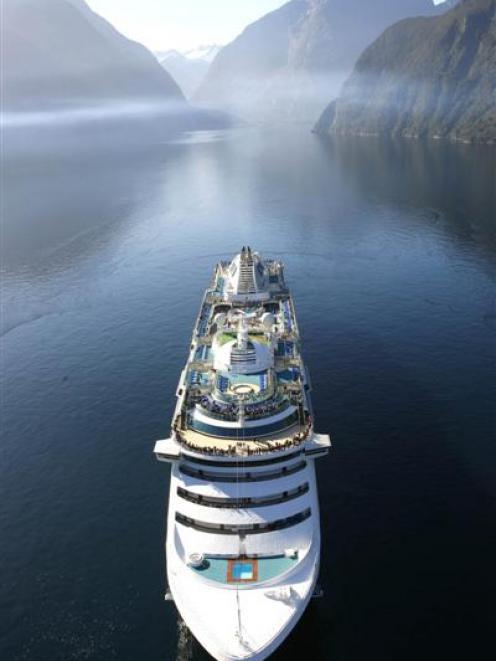 What do the Amazon River, Dead Sea, Grand Canyon and Milford Sound have in common? They're all in the running to become one of the "New7Wonders of Nature" due to be announced next week.
Milford Sound was put forward by Destination Fiordland when nominations opened over two years ago and gained a place among the top 28 finalists put up for public vote before Friday.
Destination Fiordland manager Lisa Sadler said it was great to have Milford Sound as a finalist as it helped to raise its tourism profile.
"If people are deliberating over where to go, this sort of thing can always sway them in our direction."
Ms Sadler said she was not entirely sure how much of an effect the announcement would have on visitor numbers as it was too hard to calculate.
"Probably, in terms of influence, I think Lonely Planet's announcement last week is more directly related to travellers' decisions."
Queenstown Lakes and Fiordland were named a top 10 destination in Lonely Planet's Best in Travel 2012.
Ms Sadler said the process culminating in the decision to be announced on Friday, November 11, had been worthwhile in terms of exposure and she hoped Milford Sound could go the whole way and become a New Wonder of Nature.
"There is potential for exposure in the final outcome - it would be quite big."
She said the announcement of the world's seven man-made wonders earlier this year created global attention in the tourism industry and the New7Wonders of Nature would have the same effect.
Other nominated destinations had spent money advertising they were finalists, but Destination Fiordland had not spent anything trying to get votes.
Why Milford Sound had made the final cut was apparent to anyone who had been there, she said.
"It is awe-inspiring."
The New7Wonders of Nature campaign follows the New Seven Wonders of the World project, which was a bid to update the Seven Wonders of the Ancient World with a modern list of wonders and attracted more than 100 million votes worldwide.
The results were announced in 2007, with the Great Wall of China, Rome's Colosseum and the Taj Mahal in Agra, India all making the final cut.
To vote for the New7Wonders of Nature visit www.new7wonders.com.