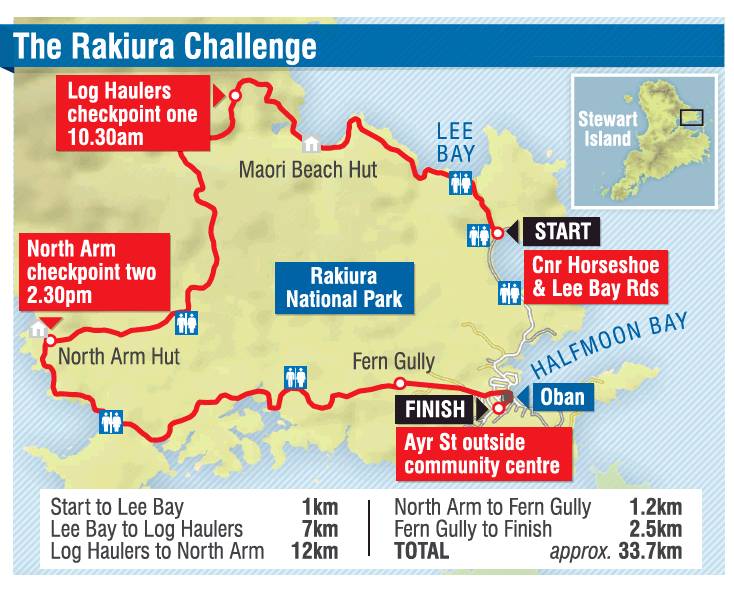 Stewart Island's first trail run has sold out within hours of registrations opening.
The 37.7km Rakiura Challenge through the Rakiura National Park will be held on October 5.
Race director Chris Cox said the response to the event had been overwhelming.
"We opened the registrations for 250 competitors until August, but in the first day, by the lunch time, we were already fully booked with a waiting list of 80 people."
Mr Cox said the idea behind the event was to bring more visitors to the island.
"The event is taking place at what we call shoulder season, which still a bit quiet. Almost all the participants, like 99%, are tourists. A lot of people are using this as an excuse to visit Stewart Island."
The track, he said, would be not affected by the weather.
"Usually we need to worry, but as it is in the bush, we do not believe it will have any problems. It is one of the great walks and a good track. [Runners] can expect a mud section, but that is part of the island."
Flight and ferry companies would add extra trips during the race weekend and, like accommodation, they should be booked in advance, he said.
He believed it would become a yearly event.
The Department of Conservation has granted a concession for 250 people, and he hoped to increase this for next year.
"It would be good potentially to have 300 to 350 people but everything will depend. We will analyse the impact of this year's event and see how things go."