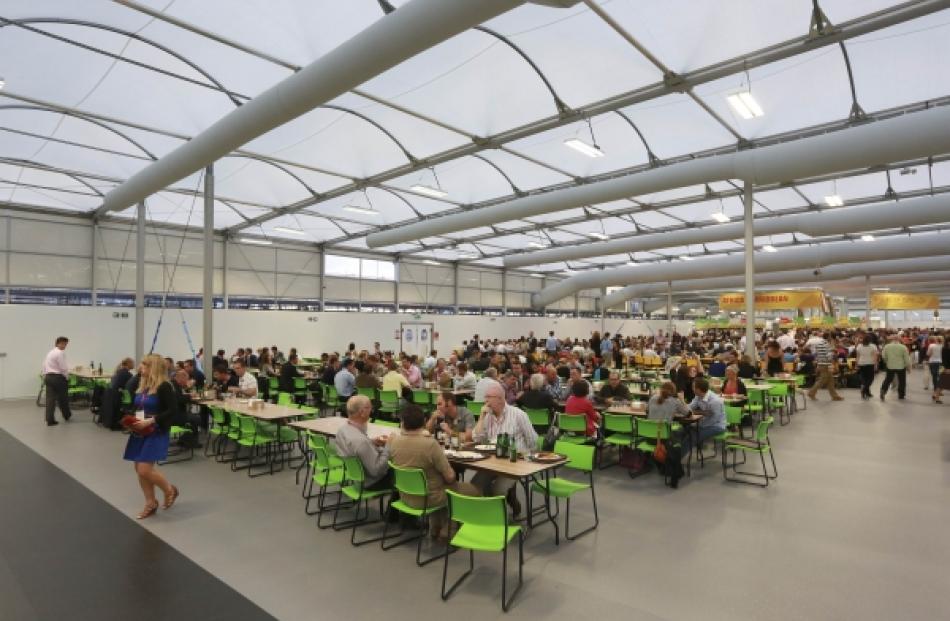 The Olympic Games get underway in a fortnight. Michael Brown of APNZ looks at what it takes to get the New Zealand team to London and what they will find when they get there.
In 1920 New Zealand sent two runners, a rower and a swimmer to the Olympics in Antwerp, Belgium.
The Games were much smaller then, with just over 2600 athletes representing 29 countries, and it was the first time a team representing New Zealand was sent - previously athletes from this country competed for Australasia.
It was a relatively straightforward exercise getting them there - even in an era before modern travel - but it's a vastly different scenario now.
The Olympics have expanded into a global phenomenon and more than 10,000 competitors from 205 nations will descend on London.
With a team of 185, New Zealand will be the 17th-largest country in terms of competitors - the US will have 530 - and one of the most difficult to co-ordinate with a full rowing team in Eton Dorney, a full sailing team in Weymouth and men's and women's football sides who play throughout England.
It has been a major logistical exercise to make sure everything runs seamlessly for the athletes, 130 support staff and New Zealand Olympic Committee employees.
"If there were any surprises for athletes, we have failed," says chef de mission Dave Currie. "We have been doing this for a while and get enough time to organise this."
Currie has been doing it longer than most. He has been chef de mission of New Zealand Olympic and Commonwealth teams since 2002 - he was also New Zealand cricket manager from 2009-2011 - and will step aside following the Games.
It's a time when planning for the 2016 Olympics in Rio de Janeiro needs to start. The NZOC will spend $6 million on the London Olympics, including getting the athletes and their equipment to London and home again and transporting a 40-foot container from Auckland to set up in the athletes village.
"Our role is really clear," Currie says. "We have to create and maintain a high-performance environment. Athletes have given 10-15 years of their lives so we need to make sure when they get to the Games everything is sorted.
"What athletes want is certainty. For us it's understanding the environment in London and how it's going to work, what the venues are like, how the transport works, where the village is.
"We have a high degree of confidence in the local organising committee. Some previous organising committees have lied through their teeth, really, and have had no bloody idea."
London will host the Olympics for the third time overall and the first time since 1948, and some of the things the NZOC have done point back to the post-war era.
Their uniform has been modelled on the one worn by the 1948 team and they will adopt a theme at the athletes village that represents the changes New Zealand has undergone in the last 60 years. Hopefully the team performs better than the 1948 version - New Zealand failed to win a medal.
The village, which cost £1 billion (NZ$1.94 billion) to construct, becomes a central focus for athletes.
New Zealand have secured one of the 11 accommodation blocks for themselves, and it comes complete with lounge, cafe and big screens. Athletes will get a sense of how big the Olympics are when they share a dining room that can seat up to 5000 and caters for nearly every ethnicity - British, Asian, Mediterranean and halal food will be available.
Organisers claim it is the largest peacetime dining hall and could accommodate 880 double-decker buses, should the need arise. A McDonald's restaurant is also on site for those looking for different kind of sustenance.
There is also a post office, bank, dry cleaner, nail bar, hairdresser and chill-out zone complete with private cinema, stage, bar (minus the alcohol), music studio, pool and football tables and computer gaming area.
It's part of what makes the Olympics different to any other competition and that, combined with seeing the likes of Usain Bolt, Michael Phelps and Maria Sharapova walking around the village or the intense media interest and logistical hassles, can make it difficult for first-time competitors to cope.
Cyclist Greg Henderson, who will be going to his fifth Olympics, said he found his first two in 1996 and 2000 "overwhelming".
"This year, I know what it's all about. I have been there, done that and know what it takes to win at this level."
It's easy for athletes to get distracted by what is going on around them, especially in the last week when many have finished competition. Many take the phrase "let the Games begin", often uttered at the opening ceremony, to new heights.
One anonymous US athlete recently told the New York Post that once competition ended she was "partying my butt off", and 10,000 condoms were provided for the 10,500 athletes in Beijing with each one featuring the Olympic motto 'faster, higher, stronger'.
"Having completed competition, the athletes need to do something else to burn off their boundless energy," one former British athlete said. "Like thoroughbred horses which haven't had a run for a while, they get frisky."
It's up to Currie to try to ensure athletes focus on what they are in London to do, regardless of the distractions.
"Some people say it's just another sporting event but the reality is it is the Olympics and you can't be there and not be influenced by it," he says. "You should be excited by it but don't let it deflect you.
"This is 10-15 years of your life and, yes, it's bloody exciting to be here but you can't lose focus on what you are here for. We work hard to ensure the clutter doesn't get in the way.
"We have a clear agreement that it's a high-performance environment and you are going to be respected and have to respect others. There are not too many rules otherwise. If someone breaks that and it affects someone else's ability to perform, that's when we step in.
"The reality is if your own sport hasn't sorted it out and it comes to me, then you are probably in trouble. By and large, it works."
The only real measurement of success that matters is the number of medals won.
The 1920 Olympics represent one of New Zealand's best, considering the small team returned one bronze and all four athletes finished fifth or better in at least one of their events.
That's fanciful this time around because it's a vastly different world now, in almost every respect.