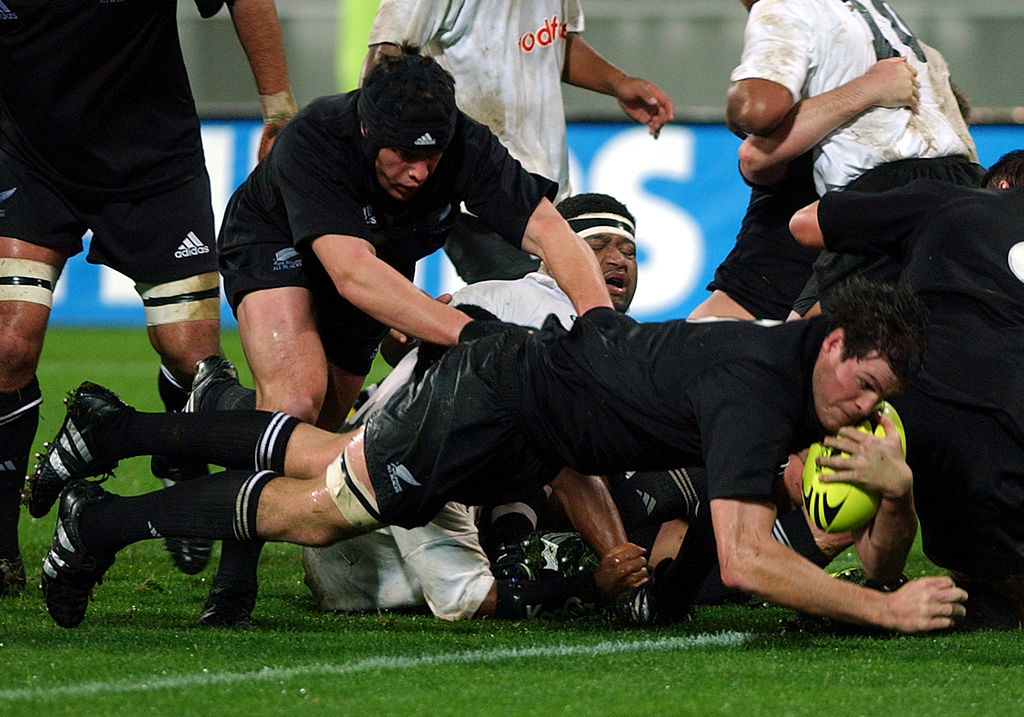 It was 20 years ago today ... that an Otago flanker had a chance to play. Sports editor Hayden Meikle revisits the case of a forgotten man, and names an All Black XV of one-cap wonders.
It is an urban myth that only grows every year.
Otago rugby, they say, made one of the great botch-ups of the professional era when the union let a young Otago Boys' High School flanker called Richard McCaw slip away to the hated rival north of the Waitaki.
The Oamaru-born boy was talented — he scored the only Otago Boys' try in the famous 5-5 draw with Rotorua Boys' in the 1998 national First XV final — but, to be fair to Otago, he was not really on the national radar.
In fact, McCaw was overlooked for the New Zealand Schools team that year, ranked behind Christ's College star Sam Harding, who was more physically developed at that stage.
And, when it was confirmed Harding was coming to Otago, and McCaw accepted a scholarship to Lincoln College, the headline in the Otago Daily Times on November 11, 1998 was not remotely alarmist: "OBHS flanker gets scholarship".
Little did we know the greatest rugby player of all time had been lost to the province.
But what of the man who was seen then as the superior player?
Perth-born Harding was a real talent, a whirlwind loose forward who started all four games for New Zealand Schools in 1998 alongside the likes of Jerry Collins, Mils Muliaina, Aaron Mauger and not one but two members of the current Highlanders coaching staff, Clarke Dermody and Riki Flutey.
Harding initially played for the University club then joined Dunedin. He played 45 games for Otago (1999-2004), 31 games for the Highlanders (2002-04) and eight games for the Crusaders in 2005.
He then headed overseas, representing Northampton Saints, Ulster and Italian club Viadana before finishing his career in Spain.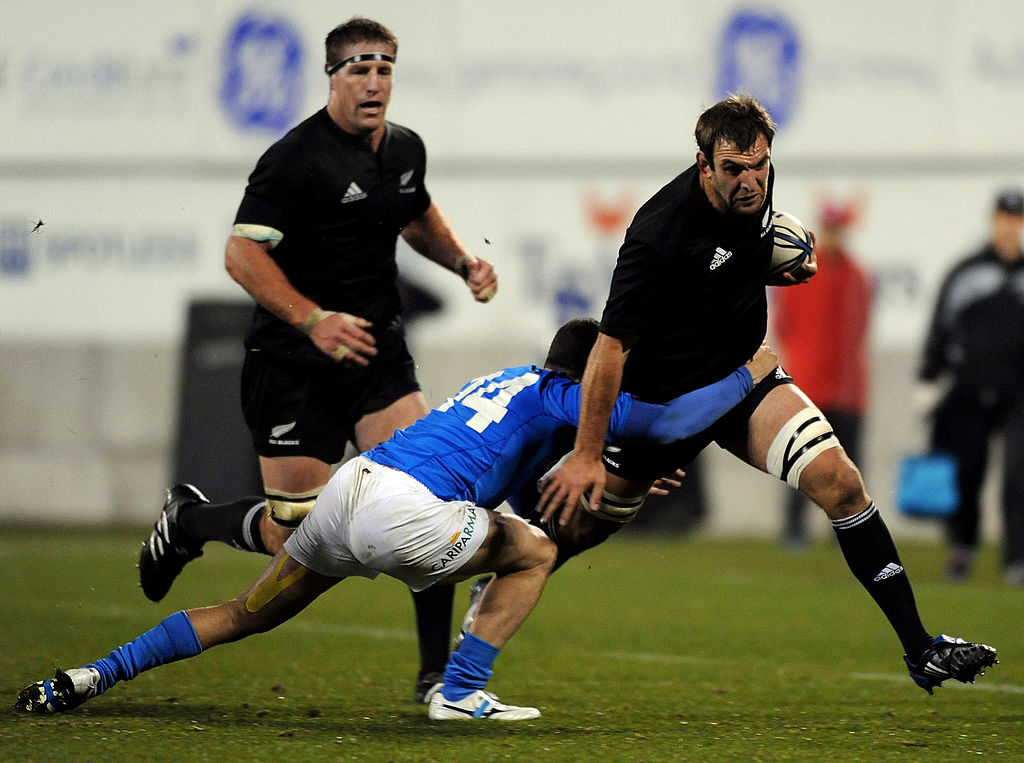 Harding, who has been living in London for about 15 years, played his one and only test for the All Blacks 20 years ago today.
McCaw — suddenly the new star of world rugby — had been given the night off, and Harding wore the No7 jersey in the 68-18 win over Fiji at the Cake Tin.
And that was it. He was an All Black aged 21 years and 210 days, and a former All Black aged 21 years and 211 days.
Harding, whose great-uncle Rowe Harding played for Wales and brother Tom played for Otago, joined a select club: men to earn a single test cap for the All Blacks.
This is a handy XV (with a recent bias, and a couple of positional tweaks) representing that club.
15 Ben Atiga
"Atiga the stinger" had a glorious All Blacks career, lasting all of six minutes in the 2003 World Cup against Tonga.
14 Norm Berryman
Absolutely wonderful to watch in his prime. Carved up for Northland and the Crusaders, but his test career was limited to a cameo off the bench against the Springboks in 1998.
13 Mark Ranby
Became the 1001st All Black, coming on at the same time as No1000 Carl Hayman against Samoa in 2001.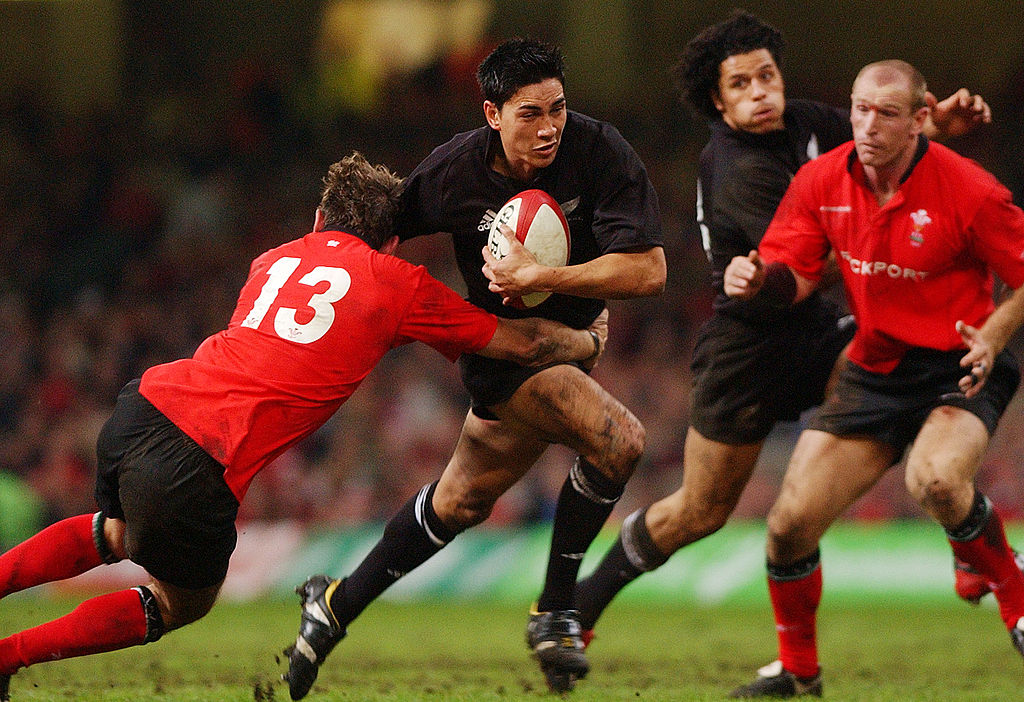 12 Marty Berry
Was one of the last All Blacks from a minor union, Wairarapa-Bush, when he made his debut against the Wallabies at Eden Park in 1986. Only got about 60 seconds, though later played nine tour games.
11 Regan King
Had an amazing NPC in 2002 and made his test debut against Wales on the northern tour. Then suffered injuries and headed overseas, where he had a fine career for Scarlets.
10 David Hill
A solid provincial player whose sole cap came as a late replacement against Ireland in 2006.
9 Rhys Duggan
Very tidy back-up who got half an hour against Italy at the World Cup That Shall Not Be Named.
8 Steven Bates
Another in the seemingly endless list of Waikato journeymen. Got a run off the bench against Italy in Rome in 2004.
7 George Whitelock
First noticed while playing for the Alhambra-Union club. The Whitelock brothers have 140 combined caps, George's coming in 2009.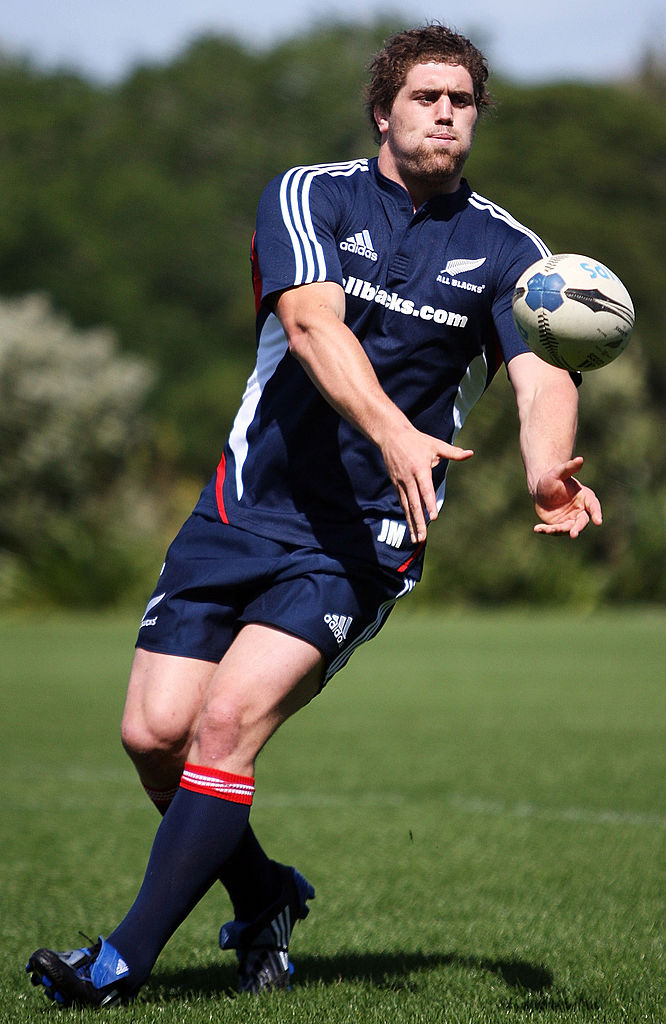 6 Liam Barry
Always named in this sort of team as he was the first third-generation All Black. Played France in Paris in 1995.
5 Glenn Taylor
Rugged Northland lock had one run against the Boks in the great 1996 series.
4 Gordon Macpherson
Otago favourite was a Baby Black in 1986.
3 Ben Afeaki
Solid player who earned his cap against France at Eden Park in 2013. Might have played more, but it was in an era when the selectors wanted every single prop in New Zealand to get a black jersey.
2 Graham Dowd
A replacement against Ireland at Carisbrook in 1992, but mostly watched Sean Fitzpatrick.
1 Jamie Mackintosh
"Whoppa", the beloved son of Southland, started the test against Scotland in 2008.