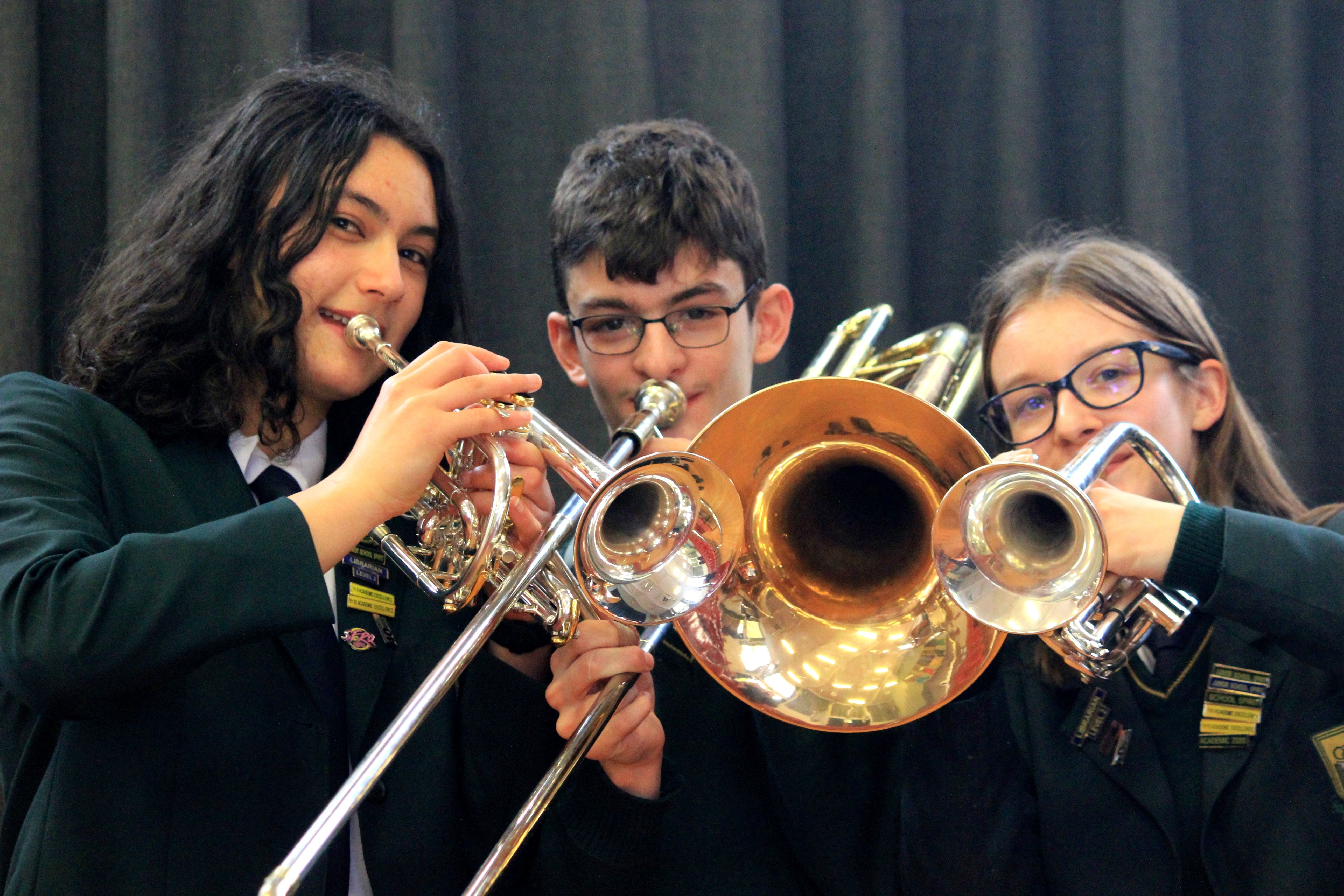 Some say brass musicians are full of hot air, but these ones actually have something to boast about. 
Bayfield High School cornetist Mei Admiraal and Bayfield High School trombonist Ben Pickering have been selected for the 2021 New Zealand Secondary Schools Brass Band. 
They were selected following auditions earlier this year, and will meet about 40 of the country's top secondary school brass players at a band camp in Christchurch, from August 5 to 9. 
Because of the growing number of secondary school pupils auditioning for the limited places in the band, the Brass Bands Association of New Zealand has created a new ensemble — the New Zealand Secondary Schools Development Band, so that everyone can have an opportunity to perform at a higher level.
Bayfield High School cornetist Bella O'Connor was selected for the band. 
Both ensembles will give public performances at the end of their training weeks. 
Ben said he was particularly excited about his selection because he would get to meet one of his brass playing heroes — former Grimethorpe Colliery Band bass trombonist Andrew Snell — who will be conducting the band. 
''I think it's quite inspirational to be playing with someone who also plays bass trombone.''