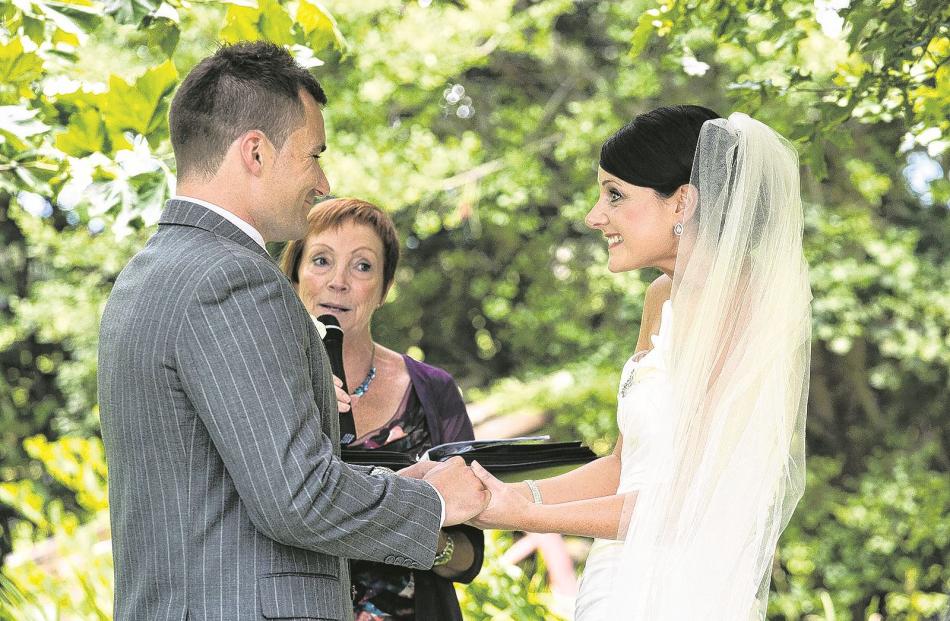 A marriage celebrant can be anyone who has the qualifications to perform marriage ceremonies or civil unions. They include ministers, rabbis, pastors and priests. All those who have no affiliation to a religion are independent marriage celebrants.
They have been called this since the establishment of the Civil Union Act 2004. All are licensed to perform weddings, with some approved and registered to perform civil union ceremonies and, beginning this month the marriages of gay, lesbian and transgender couples. Independent celebrants in southern New Zealand are in demand by local couples and those who travel from around the globe to be married at the many spectacular locations in Otago and Southland.
Many couples choose an outdoor location of special significance at which to hold their wedding ceremony. This might be the garden of the family home or holiday house, or venues such as the beach, lakeside, skifield, mountains. Independent, and many religious, celebrants take the challenges in their stride.
KEY POINTS
Here are some key points as to how celebrants operate:
They advise on the many forms of wedding service, assisting those who wish to write their own and advising on the legal procedures.
Fees vary, covering the consultation, ceremony development, dress rehearsal and wedding-day ceremony. A travel fee is charged when necessary.
Confirmation of a booking is required, usually within about two weeks of the couple making an inquiry, because of demand.
Couples nominate two choices for the venue of the ceremony on the licence application (one a wet-weather option) and celebrants are legally bound to conduct the service at either of those places unless there is a serious disaster.
Most wedding ceremonies last from 15 to 20 minutes, but this can vary.
Eloping couples who wish to be married by a celebrant need two witnesses in attendance.
A practice run-through of the ceremony the day before is recommended. 
Celebrants do not usually attend the wedding reception, but may be invited to join the couple and guests for a celebratory drink immediately after the ceremony.
TIP: All celebrants list whether they are registered to conduct civil union services and gay and lesbian marriages. These can be checked on various websites including www.bds.govt.nz