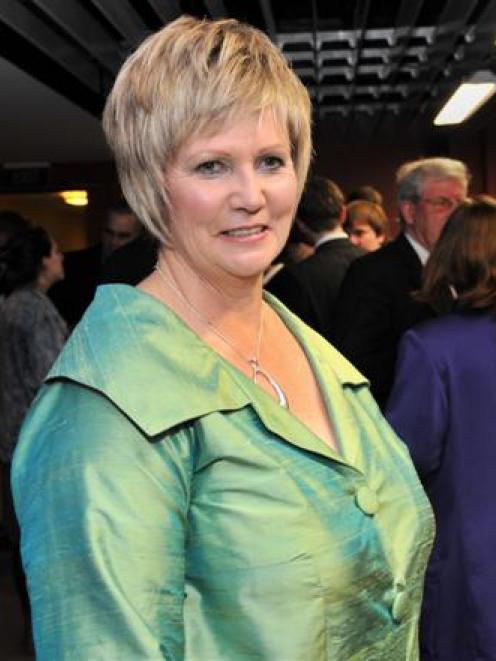 Alliance Group director Dawn Sangster has been awarded the Otago Southland branch of the Institute of Directors' 2012 aspiring director award.
In December last year, Mrs Sangster, a Maniototo farmer, became the third female director in the meat company's history.
The selection committee was impressed with the approach Mrs Sangster took leading up to her election to the board, particularly the thorough due diligence process she undertook and the effort she put into reaching shareholders.
She travelled more than 5000km meeting groups of South Island farmers to hear their views, answer their questions and raise awareness of the election.
Mrs Sangster enjoyed governance and found it "stimulating, challenging, often difficult but never boring".
She also held board positions with the New Zealand Mohair Board, Central South Island Farmers Council, John McGlashan College, Maniototo Community Trust, Maniototo Area School and GlenAyr Ltd.
She applied for the aspiring director award because she wanted Alliance shareholders to be pleased they voted for her and to show the work she was doing.
She wanted to have a "really good understanding" of the business and was spending a lot of time visiting plants and talking to various people.
To do a good job as a director it was necessary to understand the business. She had spent a lot of time on the processing side and was now moving on to marketing.
She found the culture of the company's boardroom "very supportive" and being the only female director was "not a problem".
She also wanted to raise the profile of the Agri-Women's Development Trust. She graduated from the trust's Escalator course last year, which aims to develop rural leadership and governance skills in women.
Mrs Sangster received $1500 towards an Institute of Directors' professional development course, a year's complimentary membership, complimentary attendance at four branch events and mentoring with an experienced director.
Runner-up Trish Oakley will also receive mentoring. She is head of product development and marketing at Forsyth Barr and a board member of Tourism Dunedin and Dunedin airport.