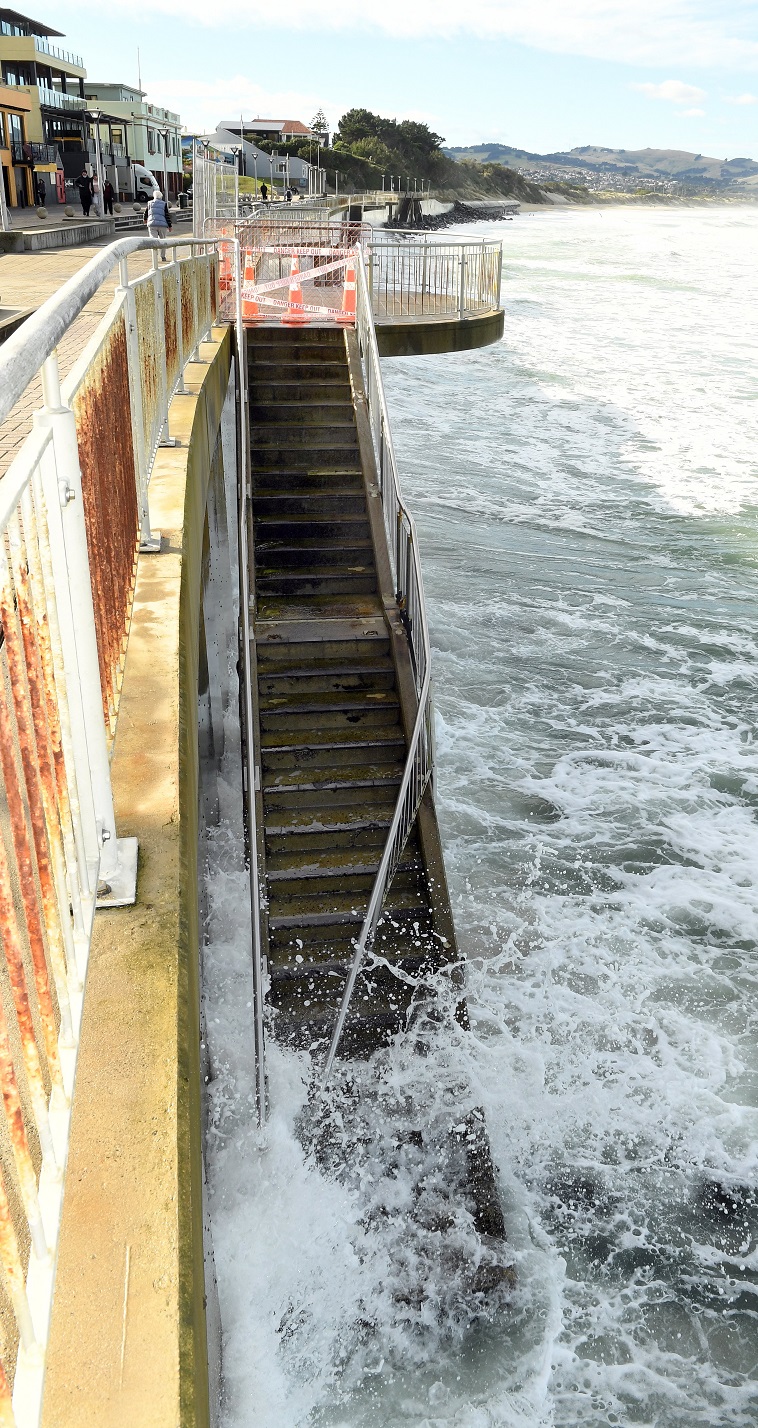 Ocean swells have damaged a set of sea wall stairs at The Esplanade at St Clair in Dunedin.
Engineers would assess the structure once the swells had subsided, Dunedin City Council transport delivery manager Ben Hogan said.
Until then, the stairs had been closed.
Engineers would also assess damage to sand sausages and bags to the east of the wall, Mr Hogan said.
Depending on the assessment, repairs would be carried out as soon as possible, he said.
The cost had yet to be determined.