After a shaky start to her Frances Hodgkins Fellowship due to the Covid-19 lockdown, artist Bridget Reweti has been able to realise the project she came south to do, she tells Rebecca Fox. 
As far as weeks go, this one is major for Dunedin-based artist Bridget Reweti. It began with the collective she is part of winning New Zealand's most prestigious contemporary art prize and will end with the opening of her Frances Hodgkins Fellowship exhibition.
Reweti (Ngati Ranginui, Ngai Te Rangi) is feeling slightly jaded. She is just back from the gala dinner held at Auckland Art Gallery Toi o Tamakia at the weekend where the Mata Aho Collective and Maureen Lander were named winners of the Walters Prize 2021.
They receive $50,000 for their presentation of Atapo 2020.
Walters Prize international judge, Kate Fowle, director of New York's MoMA PS1, says the award is a celebration of the inspiration the collective brings through its sustained collective practices, as well as for the possible futures it offers in its collaborative thinking and generative processes.
"For me, these qualities, together with the commitment the artists have to creating proximity, signal the work that needs to be done by all of us in the coming years, regardless of the barriers we encounter."
Reweti, who went through art school with the others in the collective, Erena Baker (Palmerston North), Sarah Hudson (Whakatane) and Dr Terri Te Tau (Manawatu), says to have the recognition from the New Zealand art world for their collaborative efforts is "awesome".
"It's overwhelming."
The recognition in mainstream media meant friends and family get to understand and see what they do.
"That's quite cool for them to see that, otherwise it's quite hard to explain."
But with her own exhibition, "Pokai Whenua, Pokai Moana", opening in just a week at the Hocken Gallery, Reweti had to leave the collective and head south to begin the installation.
The exhibition will showcase the works Reweti has spent the past year working on as she followed Tamatea, a principal ancestor within Takitimu whakapapa who travelled from the East Coast, Tauranga Moana where she is from, down the South Island to Southland — the Takitimu ranges are believed to be the upturned waka of Takitimu.
That journey provided her with the opportunity to make connections to mana whenua in Otepoti and Murihiku.
"As a guest in these lands it is essential to acknowledge mana whenua and also really exciting to find connections, through names and narratives, to my own iwi."
The many names of Tamatea, two of which are included in the title of the exhibition, hint at his prowess at travelling over sea and land, Reweti says.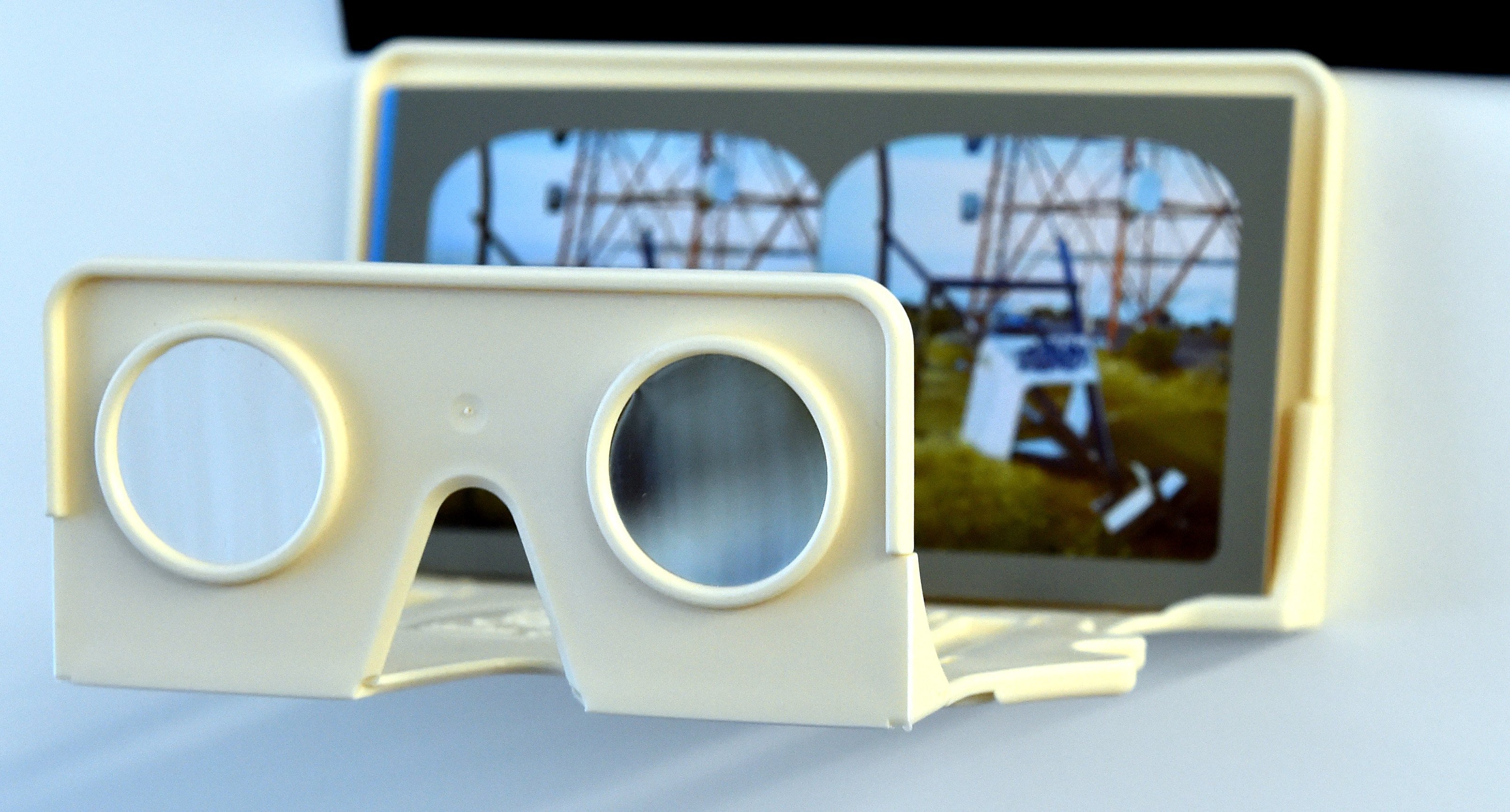 Although she was awarded the Frances Hodgkins Fellowship for 2020, the Covid-19 pandemic meant she was confined to her flat for most of that year only able to research.
"It didn't really work out. I didn't have a proper studio space for a long time."
She ended up working out of the back of Blue Oyster for a while.
Which was a problem for Reweti as her project involved heading out into the hills and lakes of Westland and Fiordland to revisit the photographs of Dunedin-based 19th century photographers the Burton Brothers.
Alfred Burton travelled extensively to Fiordland, the Southern Lakes and South Westland and his images of Fiordland helped to convince authorities to have the area set aside as a national park.
"He took these amazing photographs of the area, the first photographs of that area and were instrumental in setting up tourism in the area and selling it to the world."
The photographs were all clearly catalogued which meant Reweti was able to plot on a map exactly where the images were taken.
Reweti was given the fellowship for a second year to be able to complete the work she had started.
So, last summer, she took her pack and sandfly deterrent and headed out to find the spots Burton had photographed to do the same with her first 4x5 large format camera.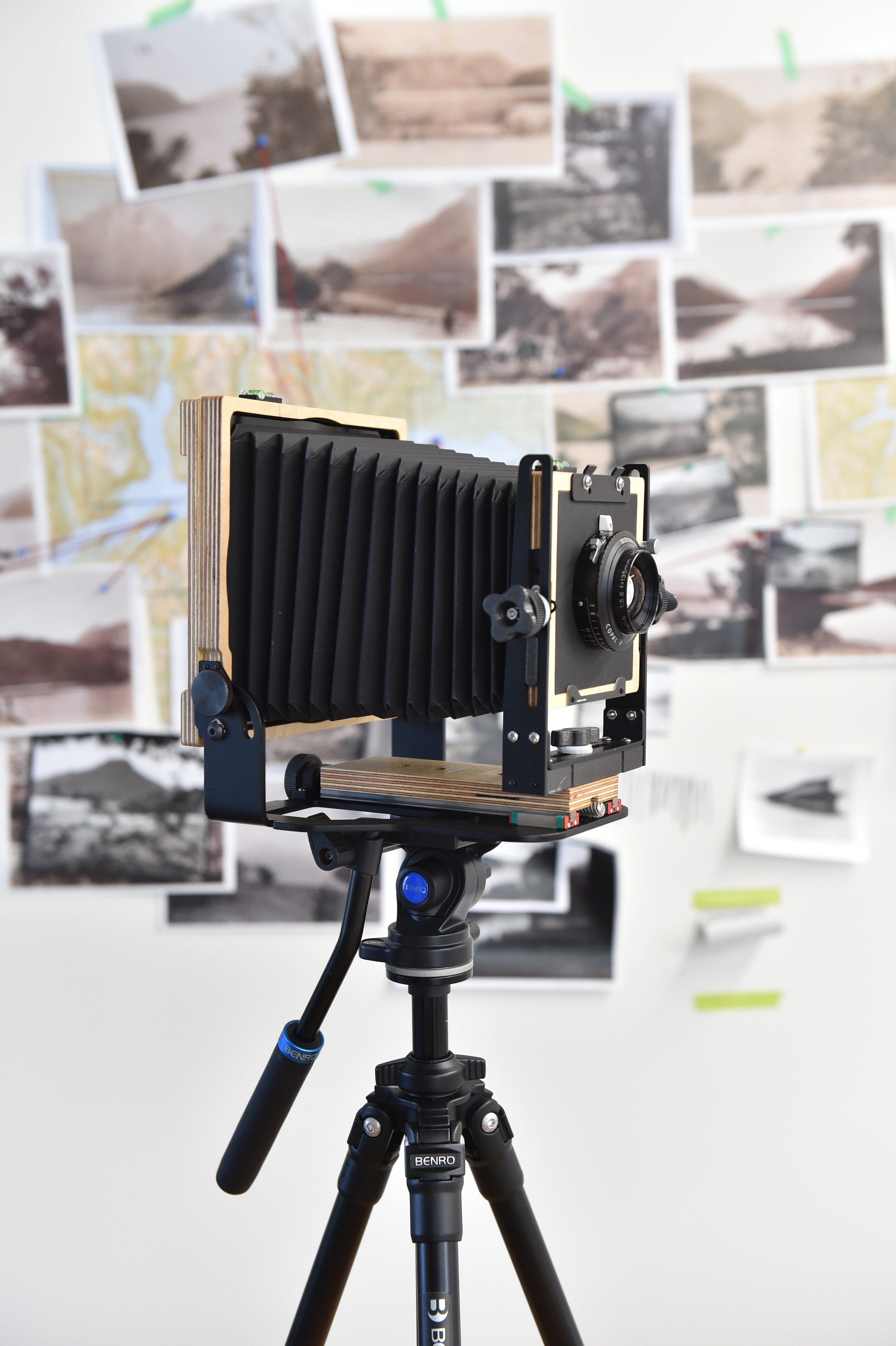 Catching rides with tourist boats she managed to get to places around lakes Te Anau and Manapouri and with the help of the guides find exactly the spots she was looking for.
"I'd jump out, swat the sandflies, put my head under the cloth, set my camera up and hope it worked — some didn't. The cloth got in the way of this one."
She was amazed to find few changes in the vistas photographed in 1889 to the ones she took in 2021 except around river mouths, which naturally change, and the township which was a farm.
"It was great fun. It was summer so it rains a lot so I spent a few days waiting inside."
One thing she did notice was the quiet. For an area covered in bush and where the early settlers and Maori ate birds, she expected to hear more of them.
"It's very, very quiet now, which is sad. They are doing some cool stuff on Murchison Mountains with trapping."
On these trips she took more than 100 photographs of which 40 will appear in the exhibition as 8x10 prints and positioned on the wall as if on a map of the area.
The photographs have been hand-coloured with different types of earth pigments such as clay from Calm Bay on Lake Manapouri and pukepoto (a blue) from just outside Aparima, which was gifted to her.
"They are quite muted colours like the old hand-coloured images were."
The whole process felt a bit like solving a murder mystery, she found. Reweti had one wall of her studio covered in Burton photographs with red wool connecting them to the spots on the map where they were taken.
While she was on her field trips she spent a lot of time holding up Burton photographs to see if she had found the right spot.
"It felt like I was looking for something missing and by using the pigment from the area it's like colouring the area back into itself and I found what I was looking for."
As the fellowship has given Reweti the gift of time, she has been able to experiment and look at different ways she can use the 4x5 camera.
"The fellowship gives you time to really develop your practice, time to experiment, fail and keep going. It allows you the breathing space."
So Reweti started playing around with different stone, such as pounamu, which she has made light-sensitive and put in her 4x5 to see what she could print. She has taken photos on it so it is like a negative. She has been able to print images of sea birds such as titi (muttonbird) and toroa (albatross) and feathers from kuaka (godwit) on to the stones.
Another experiment has been with a stereoscopic camera. Reweti took photographs of trig stations around Otago Peninsula. When viewed through "glasses" the images it produces become three dimensional.
The final piece of the exhibition is a moving image work featuring landscapes from Tauranga, from where Takitimu first landed, and then of Te Waewae Bay and Monkey Island — believed to be the anchor of the waka — backed with a soundscape by Dunedin-born and raised nga taonga puoro practitioner Alistair Fraser using different types of stone.
"All the different types of stone that I have printed on."
The wall text for "Pokai Whenua, Pokai Moana" has been supplied by four arts practitioners. Contributor Rauhina Scott-Fyfe (Kai Tahu, Kati Mamoe) says one of Reweti's strengths as an artist is "humbly traversing the complexities of whenua and whakapapa by forging and strengthening relationships, giving space for other perspectives".
Seeing it all come together is a joy for Reweti and is helping cement ideas for further projects once the exhibition is open.
"That is the beauty of having the show now. It takes a while for it to sink in."
Luckily, she still has until February left in her fellowship time and hopes to continue to work on those ideas once she has had a break.
"I'm going to keep playing and developing."
What happens after than, she has not decided.
"I'll probably go hiking. I feel like I have been in the studio for so long now."
But she also hopes to continue discussions with the University of Otago about the fellowship, its structure, selection processes and the support it offers recipients.
Reweti is concerned that she is the first recipient of the fellowship of Maori descent since Shane Cotton (Ngapuhi, Ngati Rangi, Ngati Hine, Te Uri Taniwha) in 1998.
"They need to do better. I want to try and work with the university. These are such amazing fellowships and have amazing potential."
TO SEE
Pokai Whenua, Pokai Moana, Bridget Reweti,
Hocken Library, August 16-October 30.
The Walters Prize 2021
Auckland Art Gallery Toi o Tamakia, until September 5.