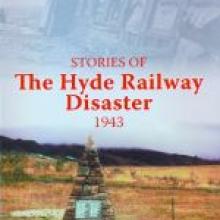 Stories of the Hyde Railway Disaster 1943 (Ed. Gillian-Mary Swift) is a little booklet of reminiscences about the Hyde railway disaster, compiled and published by Kingston resident Elizabeth Coleman, whose father and eldest brother were among the 21 people killed.
Another brother was seriously injured.
The accident was the result of the driver trying to take a curve at twice the regulation speed.
He had been drinking on duty.
The memorial unveiled in 1991 near Hyde - the result of campaigning by Elizabeth Coleman - commemorates the tragedy, but I wonder if many people outside Otago have ever heard of either it or the accident.
If not, then this little publication will serve as a reminder, and if they read these stories they will learn what we very rarely learn about disasters: the longer-term personal aftermath as well as the immediate effects.
Illustrated, it costs $12 from the author, PO Box 15, Kingston, 9748. - Bryan James