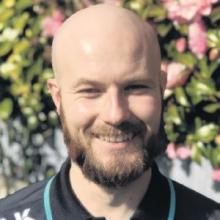 "It's time to start thinking about and start making plans should we catch COVID-19. We need to think about how to look after ourselves and family, how to get food, medication or look after pets," says Pete Whalley, from Public Health South.
"It's important to have discussions with family, friends and neighbours to plan how you can support each other.
"For people who live alone and those who need extra support it will be available, but we want the public to be prepared for COVID-19 and if they can, to have support networks prepared."
There are simple, practical things you can do to prepare in case you or someone in your household becomes ill or when COVID-19 becomes common in our community.
Use this checklist to help you plan.
Have essential supplies on hand so you will not need to leave your household if you become ill. 
Avoid panic buying. Add a few extra items every time you shop
Remember to renew your prescription medications.
Make alternative arrangements in case you become unwell or if you need to care for a sick family member. For example:
Have backup childcare in case you or your usual care provider become unwell.
If you care for dependents, have a backup caregiver in place
If you have pets think about who could care for them
Talk to your employer about working from home if possible
Protect yourself and others against COVID-19
Get vaccinated
Stay home if you are sick
Get tested if you have any COVID-19 symptoms even if they are mild
Keep track of where you have been
Wear a face mask
Maintain good hand hygiene
Maintain physical distancing
Communicate
Share your plan with your family, friends and neighbours
Set up a buddy system to check in on each other by phone, email or text during times of need.
How will the hospital services be affected if we have local COVID cases?
Unlike last year where we saw lockdowns, and where planned surgery and many outpatient appointments were postponed, the DHB is planning to continue these activities as much as possible while ensuring patients, visitors and staff are safe
Most people with COVID will be cared for at home
Patients with COVID who need to come to hospital will be cared for at Dunedin Hospital
More care will be offered by telehealth
Check out these other Better Health South stories:
Chairman's report
Getting ready for Covid
Closing the circle
New rehab name reflects blossoming future
Southern DHB nurse receives national accolade
A chocolate box of treasures