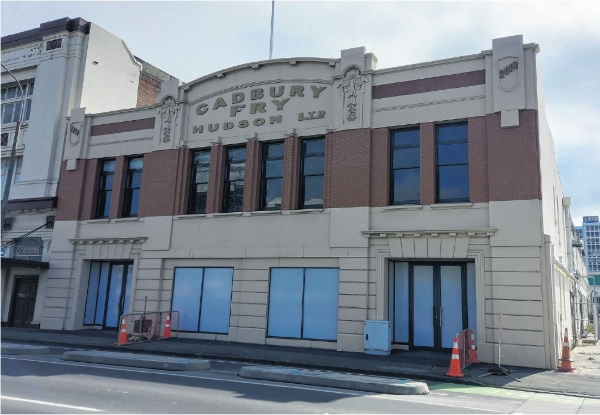 As we develop our facilities for the future, we are also repurposing old ones.
The Cadbury Fry Hudson building on Castle Street, also known as 'The Dairy Building', is home to a number of treasures unearthed during the demolition of the former Cadbury Factory next door.
Old timber beams, and the bluestone rocks that formed part of the factory foundations, sit amongst pieces of vintage machinery as they await their chance to be repurposed again in the future. The building also contains old mixing vats, marionettes from Cadbury World, old chocolate boxes, and even Easter egg moulds.
The building itself began its life in 1868 as a distillery, and was extended and transformed into a mill in 1875. Later it was used for milk processing and offices.
It has survived several changes in the area, including a 1902 fire that burnt down the next-door biscuit factory.
Situated in a prime location next to the site of the New Dunedin Hospital inpatient building, which will open in 2028, one day the historic building will be repurposed again. But for now, it's a chocolate box of treasures.
Check out these other Better Health South stories:
Chairman's report
Getting ready for Covid
Be prepared - make a plan
Closing the circle
New rehab name reflects blossoming future
Southern DHB nurse receives national accolade