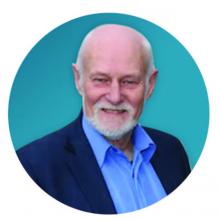 At the time of writing ...
At the time of writing there are no Covid cases in the Southern district, yet Covid is in the news morning, noon and night. It is all around us, but it isn't here.
At the time of writing the Southern DHB is one of only six DHBs to have reached the 90 per cent first vaccination mark, though the other 14 DHBs are getting closer. We have reached 81 per cent double vaccinated, the fourth highest rate in the land.
At the time of writing about 25,000 eligible people in the Southern district have not had a vaccination. That figure is dropping by about 2000 each week. About 263,000 eligible people in the Southern region have had a vaccination.
Māori vaccination rates, though higher than most parts of New Zealand, are still running behind. About 19,000 Maori have had at least one dose. We need to vaccinate another 2500 Māori to crack 90% first dose.
At current rates that will take 3 or 4 more weeks. Older Māori vaccination rates are already high; it is mainly in the younger age groups, especially the 20 to 34 year-old group, where there is work to be done.
Pacifica vaccination rates are a little higher than the population as a whole.
Last year's Covid variant was a disease of the elderly. This year's Covid Delta will not be. Instead it will be a disease of the unvaccinated. It will settle in pockets of society where it can find enough unvaccinated people to keep circulating.
The fewer pockets we offer, the more likely the virus will come a cropper.
We cannot stop Covid arriving in our midst, but we can give it a rough time when it gets here.
Please get vaccinated.
Check out these other Better Health South stories:
Chairman's report
Getting ready for Covid
Be prepared - make a plan
Closing the circle
New rehab name reflects blossoming future
Southern DHB nurse receives national accolade
A chocolate box of treasures