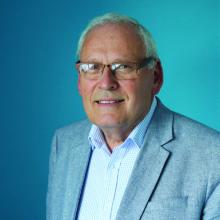 Kia ora, and welcome to my debut column as Acting Chair for Southern DHB. You will know I have assumed this role following Dave Cull's decision to step down last month, and we wish him every strength with the health challenges he is facing.
I do not know how many monthly columns I may have ahead of me; the newly appointed Minister of Health is yet to name a successor to this role. But it in the meantime, it is an honour to lead the Southern health system as we progress our ongoing work in the area I have dedicated my entire career to – enhancing health services for the community.
It was especially heartening to start this new role by receiving some great news.
Southern DHB has been awarded $5.9 million in capital funding and $1.2 million in initiative funding from the Ministry of Health to support improvements in targeted areas, including:
An additional CT scanner for Dunedin Hospital
A fifth theatre for Southland Hospital
Rolling out the prioritisation tool to identify patients most in need of elective surgery
Strengthening telehealth services to provide video consultations
Direct access to scans and other imaging for primary care
Support to deliver respiratory services in the community
Support for direct access to endocrinology services
upport for rheumatology services.
All DHBs were requested to put in bids several weeks ago for a total pool of $57 million in contestable funding. Southern DHB received nearly double the funding we would have received if it had been determined on a population basis. This was more than our fair share and I want to acknowledge the effort of the team led by Executive Director Specialist Services Patrick Ng who put in the bids – the outcome is a credit to them all.
Thank you to everyone working to care for people across our communities, and I look forward to sharing more of our highlights and progress with you.
Ngā mihi nui,
David
Check out these other Better Health South Stories:
Books for Babies celebrated
Public Health officials urge safe handling of potting mix
New unit opens at Dunedin Hospital Emergency Department
Free catch-up on measles vaccination for 15- to 30-year-olds
Southern doctor finalist for Clinical Educator of the Year Award
Extra funding a great result for SDHB
Southerners with cold/flu symptoms urged to get tested