The people of Otago are taking their wanderlust to the water with ocean and river cruising increasingly becoming their holiday of choice. So, what's all the fuss about? It's simple – cruising ticks all the boxes for a great break. It's an easy, fun and great value way to travel whether it's a romantic getaway, a solo sojourn or an all-in family holiday. 
For most, it's the value of a cruise that will bring you back time and time again. Even the cheapest cruises include main meals, accommodation, entertainment and transport in the fare, while some are all-inclusive meaning you rarely reach for your wallet.
Add in the ease of travel - you only unpack once and destinations come to you - and the fact the holiday starts the moment you board the ship, there are no long drives, airport queues or battling traffic, and it is easy to see why it's a compelling choice.
With so many cruise ships on offer these days, the competition for the cruise dollar is becoming fiercer and travelers are coming out on top.
Cruise lines are pulling out all stops to attract holidaymakers offering everything from thrilling top-deck waterparks and virtual reality to mega malls, celebrity chefs and Broadway-style shows.
With a diverse line-up of ships plying the world's oceans, including luxury boutique vessels and action-packed mega-liners, there really is a cruise out there for everyone from the young to the young at heart.
While there is no corner of the earth left untouched by cruise lines these days, many Kiwis prefer to cruise in their beautiful backyard. Cruises around Australia, New Zealand and the South Pacific account for the majority of ocean cruise passengers.
Kiwis are also being tempted by longer circumnavigations of our country, offering an alternative mode of transport to a caravan or four-wheel drive, without the worry of flat tyres and high fuel prices.  Itineraries feature destinations like Napier, the Bay of Islands and Milford Sound.  You can even pop home to do your washing and mow the lawns when you are docked in Dunedin!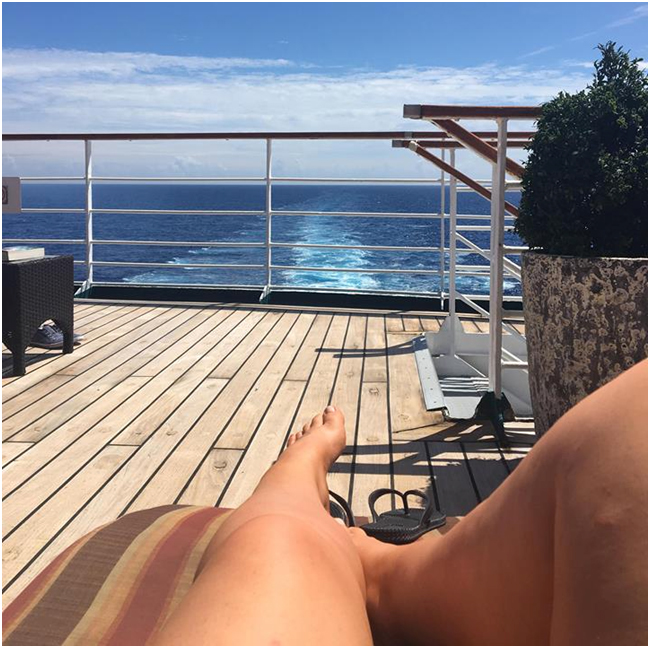 Farther afield, Europe and Alaska are attracting their fair share of holiday-makers keen to cruise around the destinations' picturesque coastlines. It's hard to beat the feeling of waking up in a European city like Barcelona or Rome with a big day of sightseeing ahead, or getting up close and personal with the exotic flora and fauna of the last frontier on a cruise through Alaska's pristine fjords. Asia has always been a hot spot for Kiwis, with more and more cruise offerings around Japan, China and South-East Asia. 
On the rivers of the world there is so much demand that river cruise operators are constantly building new ships, each more spectacular and luxurious than the last. Whether it's active excursions for health-conscious travellers, a cookery school, voluntourism options, state-of-the-art amenities, or itineraries geared at families or younger holidaymakers, there is a river cruise to suit every type of traveller.
From the Mississippi to the Mekong, the world's rivers are becoming the hottest way to transport tourists in search of a new, relaxing way to travel. There is something so blissful about exploring Europe via its medieval highways, each day disembarking in another picturesque riverside town to explore its cobblestoned streets or hilltop castles.
A poll by the world's largest cruise site, Cruise Critic, found Amsterdam to Budapest was the most popular European route for a river cruise, followed closely by a cruise in France. The leisurely cruise along the Rhine and Danube from Hungary to the Netherlands via Austria and Germany has long been a favourite with travellers offering an irresistible combination of quaint medieval villages and beautiful European cities. Travelling from the Black Forest to the Black Sea, the Danube is one of the most legendary rivers in the world, offering a journey through ten countries presenting travellers with an intriguing mix of food, architecture and history.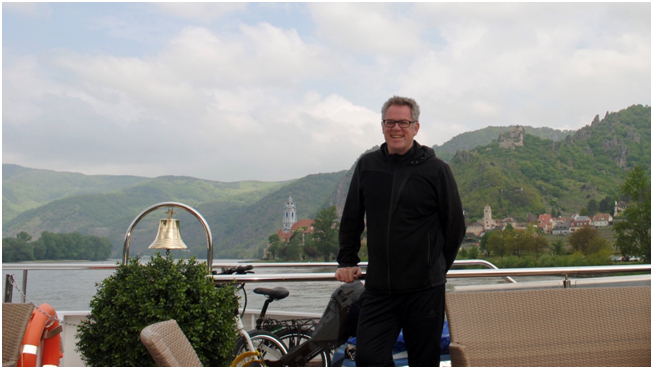 The Seine and the Rhone in France offer endless chances to indulge in fine French wine and cuisine while visiting charming riverside towns such as Lyon and Rouen.
Other rivers offer lesser-known alternatives, like the Elbe in Germany, the Douro in Portugal, the Po in Italy and the Volga in Russia, each offering their own memorable highlights.
Waking up to find a new destination outside your cabin is one of the great joys of cruising, particularly on a river cruise. Every day is a port day when you travel by river, bringing fresh destinations and ever-changing scenery for the entire duration of the trip.
Due to their smaller size, river cruise vessels offer an intimate travel experience with many benefits. For some, it's nice only cruising with 100 other guests and for others, it's the thrill of being able to park in the heart of cities such as Paris and Amsterdam that is most appealing.
While Europe is the biggest drawcard for river cruise enthusiasts, the region to watch is Asia where more and more cruise operators are offering a relaxing way to explore Myanmar, Vietnam, Cambodia and Laos, with their ancient traditions and exotic cultures, all effortlessly experienced in comfort aboard a modern river cruise ship.
The teams at your local House of Travel Otago stores are ideally placed to work with you to ensure the cruise itinerary and ship match the experience you envisage and more. Most of our specialists have firsthand experience on ships from the boutique to the mega liners. There is a huge range of options available so to ensure the best cruising experience either contact your local House of Travel specialist or enquire here. We also have a Cruise Supplement available for October outlining a range of special offers across a variety of cruise lines.