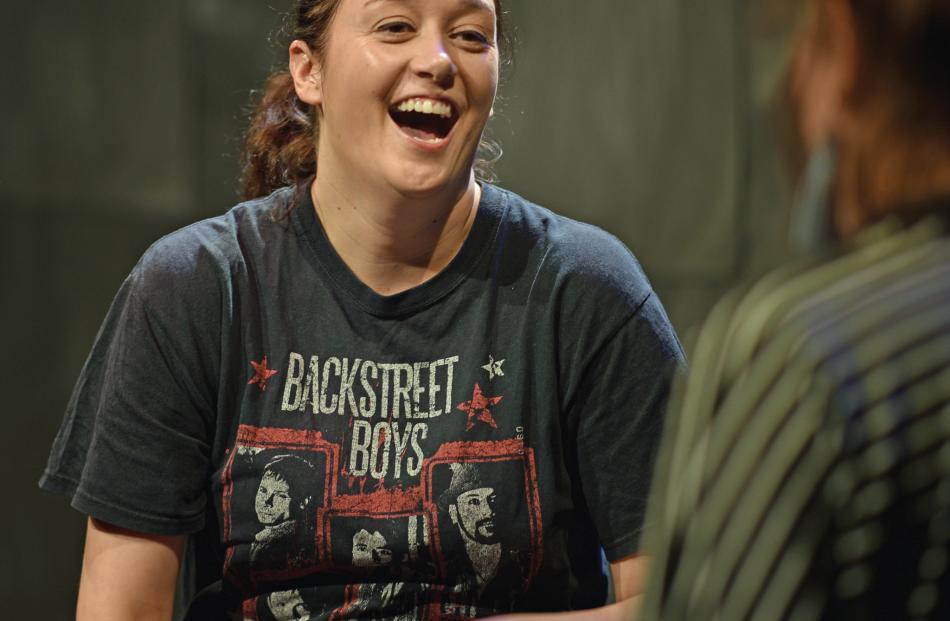 Bringing a story based on real people and real events from high school years to a hometown audience is making Anya Tate Manning a little nervous. My Best Dead Friend plays on Sunday 23 and Monday 24 September in an intimate setting with the audience sitting on the stage of the Regent Theatre. The play is based on the events of one night at the end of her final year at Logan Park High School, when she and her four best friends planned a revolution on the streets of Dunedin that was meant to change the world.
"The show is made for Dunedin. It's where I grew up so it's a city I love and hate. Some of the people in the play haven't seen it yet. I want to honour and celebrate them, and hope they will be proud of it."
Anya describes My Best Dead Friend as storytelling theatre, with a bit of standup comedy. It's a celebration of youthful optimism.
It's also a joyful show with a heavy heart.  In 2012 one of the friends was tragically killed.
"It was one of those impossible things, something that just doesn't happen.  Creating this show was a way of processing that event, by recalling a time in our lives that was precious and even more so now that one of us has passed away. The narrative switches between the revolution at the end 1998 when we thought we'd found the answer and the funeral in 2012."
"I wanted to make a work that feels light, that celebrates rather than mourns. I think laughter opens your heart, and in the theatre it's easier to sit with more painful feelings if you're laughing too"
Like many other teenagers, Anya felt that high school friendships protected her from a sense of danger. 
"I felt a bit weird at high school, but I found my tribe. We liked theatre, poetry and literature, and were a bit intellectual. That made us the natural target for bullies. We found refuge in each other and felt safe together.  My Best Dead Friend is a celebration of those friendships."
She hopes that the bullies will come along to see it too.
"High school can be a negative experience and twenty years on, it would be good to talk about it."
The show features a 1990s soundtrack with music from The Verlaines to the Backstreet Boys, and poetry from Hone Tuwhare and James K Baxter.
Anya is a graduate of Otago University, Toi Whakaari: NZ Drama School and has a Masters in Scriptwriting from the International Institute of Modern Letters at Victoria University.  My Best Dead Friend is also touring this year to festivals is Nelson, Melbourne, Sydney and Wellington. Her next project is writing and directing a short film set in St Bathans, which is due to be filmed in January.