OTAGO MUSEUM REMEMBERS
We're marking the 100th anniversary of Armistice Day this Sunday with a huge community event, right here on the Otago Museum Reserve.
Join us for complimentary Devonshire tea, music and performances from 12.30pm as we mark 100 years since the gun fell silent.
Tuck into some tasty offerings from the food trucks on site, or enjoy some kai family-style and bring your own picnic along.
12.30pm–2.30pm daily, 11 November | Otago Museum Reserve | Free
FIND 
She's got looks to kill, so why is Medusa imprinted on this guttus (oil-lamp filler)? Robert Hannah has been looking into the matter this week over on the blog.
Early images of Medusa portrayed her in fairly brutish fashion: with snakes in her hair, large staring eyes, bared teeth – boar's tusks even, in some cases – and tongue poking out. She is a monster, whose face was intended to be what we call "apotropaic", meaning to avert evil. This is presumably why her head appears on the two objects in the deadliest display: lamps provide light in the dark, and Medusa's head was meant to ward evil away from the carrier.
Click here to read the whole story now on our website!
DO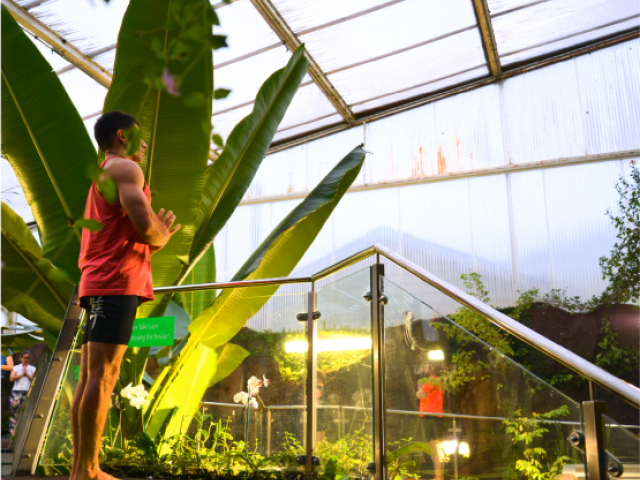 YOGA WITH THE BUTTERFLIES
Hot Yoga Dunedin Class
Exercise with a difference, alongside the butterflies in our Tropical Forest!
Hot Yoga Dunedin instructors lead a gentle hatha yoga class focusing on moving slowly through basic poses and using breathing to remain present and mindful.
Suitable for all levels. Bring your own mat, towel and drink. For more info click here.
6pm, Thursday 8 November | Tropical Forest | $20
CRITICAL THINKING IN ARBORICULTURE
Expert Talk
Advances in science and technology are progressing at a faster rate than they are being applied in the field. In this presentation, arborist Mark Roberts will look at how science can be used to improve the efficiency of tree work, achieve higher standards of tree care and, in many situations, do less to achieve more.
10.30am, Saturday 10 November | H D Skinner Annex | Free
TREES IN A CHANGING ENVIRONMENT
Expert Talk
The World Health Organisation (WHO) estimates that 60% of the world's population will live in urban areas by 2030, placing increased spatial and environmental constraints on the urban forest. The area surrounding an urban tree is likely to change two or three times during its lifetime and modern trees must be able to be managed to fit the changing nature of their location.
In this presentation, arborist Mark Roberts will look at the reality of pruning practices, urban ecology and tree risk.
11.45am, Saturday 10 November | H D Skinner Annex | Free
GEOCACHING INTERNATIONAL FILM FESTIVAL
Film Festival
The Geocaching International Film Festival started in 2013 to share epic geocaching moments captured on camera. This year there are 16 finalists but only one can earn the Signal Award.
Join local geocachers from 2pm to find out more about geocaching and how to get started. The films will show between 2.30pm and 3.30pm. Voting slips will be collected at 3.35pm and the Dunedin winner will be announced at 3.45pm.
There is a virtual souvenir available this year to geocachers who attend this event.
2pm, Saturday 10 November | Barclay Theatre | Free
OTAGO MUSEUM REMEMBERS
Mark the 100th anniversary of Armistice Day
Join Otago Museum and MC Damian Newell for Devonshire tea, music, performances and more to mark the 100th anniversary of Armistice Day.
We will be marking the occasion with a short ceremony at 1.30pm, as well as performances throughout the day.
Food trucks will be on-site or bring your own picnic - we've even got activities for the kids (and big kids), including knucklebones and quoits, or have a go at decorating your own NZ flag.
12.30pm–2.30pm, Sunday 11 November | Otago Museum Reserve | Free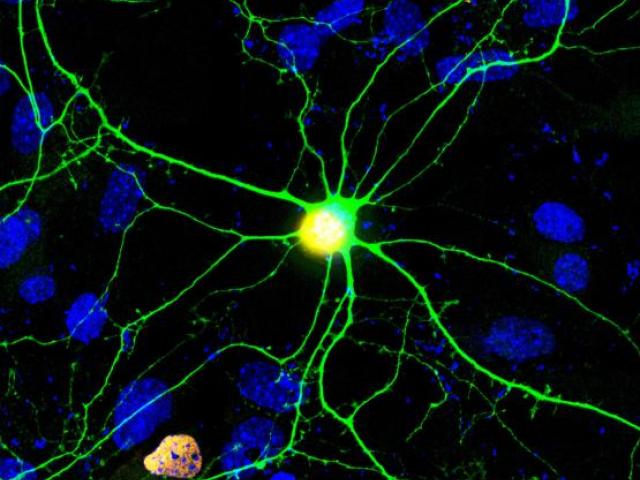 THIRST FOR KNOWLEDGE - BRAIN COMMUNICATION
Expert Talk
Dr Catherine Blizzard is an Australian Research Council Fellow at the University of Tasmania who works on understanding how different neurons in the brain communicate. This communication is tightly controlled and if neurons talk too much, or not enough, they can become sick.This is what we think happens in motor neuron disease in the motor cortex.
In this talk, Catherine will discuss her research on why neurons stop communicating properly in motor neuron disease, and if there is a way she can prevent this from happening.
5.30pm, Tuesday 27 November | Ombrellos Kitchen & Bar | Free