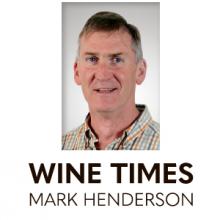 It is nice from time to time to stray off the beaten path, and dabble outside the core grape varieties that dominate our industry.
It may be questionable whether you would regard Gewurztraminer as off the beaten path, but of my two tasting buddies, Messrs Collins and McLaren, and I, but one (Collins) professed to opening them with any regularity.
However, pinot blanc and albarinho definitely fit the bill, and also show that there is a lot of pleasure to be found when you take the adventurous route.
2021 Hawkshead Central Otago Pinot Blanc
Price
RRP $31.75
Rating
Excellent
Peach, smoke, fresh
grapes, wet stones,
anise/dill. The nose
hints at a dry wine,
yet there's a whisper
of fruit sweetness. A
bowl of fresh cut
summer fruits,
savoury nuances,
spices, a hint of
salinity. A lot of
interest and broad
appeal too.
Develops a delightful
tingly quality, vibrant
and juicy with a
zesty close.
Delicious.
2021 Forrest Marlborough Albarinho
Price
RRP $28
Rating
Excellent
Fragrant nose, lanolin,
tropical fruits, a wisp of
banana skin, steely
minerality. On the
palate more in the
stonefruit spectrum,
adding a touch of
pineapple, a bright,
liveliness driven by a
"sour worms"-like
character which is
really refreshing. Like
licking wet stones and
biting into a fresh, crisp
apple leading to a lip-
smacking close leaving
you salivating for
more.
2020 Dunstan Road Central Otago Gewurztraminer
Price
RRP $25
Rating
Excellent
Turkish delight, lychee,
rose petal, fragrant,
aromatic and typical of
the grape, wine gums
with time. Off-dry, fruit
sweetness floods the
mouth, flavours
echoing the nose, yet
the wine closes
relatively dry. Nice
fatness and richness
without being
overdone, showing
good integration and
balance. A youthfully
juicy quality to this, but
drinking superbly now.
Website under development
2021 Misha's Vineyard The Gallery Gewurztraminer
Price 
RRP $35
Rating
Very Good to Excellent
Opens to typical rose
petal and Turkish
delight, subtly
expressed, a stony
nuance gives an
impression of
dryness. Nicely
textural, a chewy,
slight grainy touch
adding to the mix.
Spices, old rose,
swelling nicely with
aeration building
fatness in the mouth.
A drier, perhaps more
serious expression,
that would be a great
compliment to food.
2020 Main Divide North Canterbury Gewurztraminer
Price
RRP $20.99
Rating
Rating Excellent
A wild and funky
nuance, lychee and
rose petals grow, a
stony/gravelly quality.
Rich, creamy texture,
fruit sweetness leads,
spiciness follows with
notes of apricot, peach
and Turkish delight
filling the mouth. Musk
and fresh grapes frame
the close, the fruit
hanging in the mouth, a
bittersweet hint adding
lovely contrast.
Moreish and rather
scrummy.
2021 Misha's Vineyard The Cadenza Late Harvest Gewurztraminer
Price
RRP $35 375ml
Rating
Excellent to Outstanding
Barley sugar,
pronounced
"grapiness", ripe
nectarine, spices, a
wisp of Turkish delight
later. Rich and oily
palate, sweet yet not
overly so. Tropical fruit
notes, spiced pears, ripe
apricot, the richnesss
and sweetness
delightfully balanced by
a vivid vein of acidity.
Hangs in the mouth with
a delicious purity. Pair
this with some freshly
cut fruit: heaven.