Late April saw news filtering out from Portugal of the two major port companies declaring their 2016 Vintage Ports across all the wineries in their portfolios.
This will likely be the first ''general declaration'' (with all, or nearly all port houses declaring) since 2011.
Fortified wines, such as ports and sherries, dominated wine production in New Zealand until the 1960s.
Today, there are still a few locally produced port styles, but these three have kept the faith and all are worth seeking out.
Steyn Wines - Nelson
South African couple Adriaan and Sonja Steyn planted their Moutere (Nelson) vineyard in the Portuguese port variety touriga nacional, while also planting chenin blanc and riesling for the distillation of the high-quality grape spirit that is intrinsic to the production of this wine style. They mature this wine for several years in barrel before bottling, making it an LBV (late bottled vintage) style.
Trinity Hill - Hawkes Bay
Trinity Hill produces both a Tawny Port and the multi-vintage blend from the Portuguese varieties touriga nacional and touriga francesca (the latter known as touriga franca in Portugal itself), including material from a range of vintages from 2004 to 2017.
This technique, common to some port and sherry styles, combines complexity and intensity from the older wines, married with the youthful vibrancy and freshness of the younger ones.
Tannacrief - Central Otago
Winemaker Debra Cruikshank, who made the headlines as NZI Supreme Rural Woman of the Year and Swazi Entrepreneurial Rural Woman last year, runs a winemaking business consulting for a number of small labels across Central Otago, while also producing her own wines under the Tannacrief label. Creating an interesting niche market, she is getting a bit of a reputation for her ports produced from pinot noir.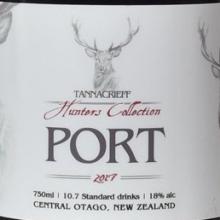 2017 Tannacrief Hunters Collection Port
Price: $40 (cellar door)
Rating: Excellent
Young, bright and voluminous nose of dark cherry, glace fruit and Christmas cake soaked in brandy. Lush and textural with lovely fruit purity showcasing cherry, plum and raspberry in a juicy, hedonistic style that grows in the glass with aeration, gaining length and depth while remaining delectably moreish.
Fun in a glass and takes Pinot Noir to a new place.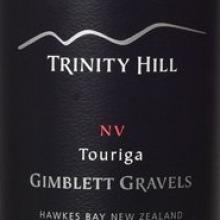 NV Trinity Hill Gimblett Gravels Touriga
Price: $70
Rating: Excellent
Initial subtlety gives way to powerfully expressed dark fruits with lifted spirit notes. A brooding intensity to the dark fruits and bittersweet dark chocolate on the rich and textural frame, which is an exercise in restrained power. Sweetly fruited yet finishing dry, building in richness all the while, with a fruit pithy chewiness on the close.
More to come here methinks.
2010 Steyn Vintage Port
Price: $50
Rating: Excellent to outstanding
Floral notes from the brandy spirit, milk chocolate, vanilla paste, mint, toast. Intriguing nose that draws you back as added nuances unfurl with time. The palate adds fruit mince, mixed berries, chocolate, juniper, nuts, butterscotch and salted caramel.  A fine and elegantly layered LBV-style that picks up some tawny hints.
Fascinating and delicious: a label to watch!
website unavailable