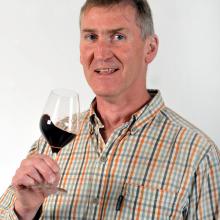 The language we speak is constantly evolving as new words and terminology are adopted into usage, yet at times, facets of our daily lives have evolved faster than language. ''Corkage'' may be a case in point.
The vast proportion of New Zealand and Australian wines on our shelves, and an ever-increasing percentage from further afield, are bottled under screw cap, leading to a generation of wine drinkers that may rarely, if ever, have opened a bottle of wine with a cork closure. Yet little more than a decade ago, there was rarely any alternative to cork.
The term ''corkage'' may be seen simplistically as the cost of opening the bottle in a BYO establishment, being as it is, part of the ritual and theatre of dining out; but in fact covers a gamut of costs incurred by the restaurant.
Most obvious will be staff time to open and pour the wine, laundry costs for wine-stained tablecloths and replacement costs for chipped and broken glassware. Not so visible are the licensing and training costs for the premises and duty managers for the permission and oversight of the service of alcohol.
Remember too that corkage is a portion of turnover and must go towards the rent, power, phone, cleaning, etc, that are the day-to-day costs of running a restaurant. Moreover, there is an opportunity cost to the restaurant that forgoes the sale of a bottle on which they had their own profit margin.
Clearly, there is more to ''corkage'' than meets the eye with terminology not quite keeping up. ''Cappage'' seems rather too much like a well-known brassica, while ''screwage'' ... hmmm, let's not go there. I've seen ''wine service'' used, though that sounds a little dull. Perhaps we are, for now, stuck with corkage.
Here are three wines that turn that screw .. .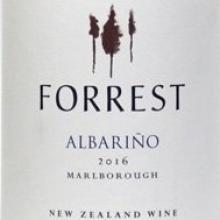 2016 Forrest Marlborough Albarinho
Price: $25
Rating: Very good to excellent
Opens to a very complex and fragrant nose of seashell, white flowers, herbs and a hint of lemon zest; becoming wilder and ''seashore'' like with time. Quite dry, zingy and crisp at first, adding apple, spices and a peppery note as the flavours build.
This would be fabulous with mussels cooked in wine, or a seafood chowder.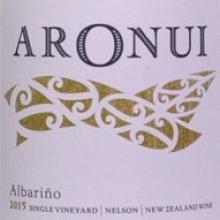 2015 Aronui Single Vineyard Nelson Albarinho
Price: $25
Rating: Very good to excellent
Very fragrant and floral with citrus, smoke and grassy herbs. A sweeter fruit element of gumdrops and honey moving to peach and apricot with aeration. Deceptively powerful, textural and with a crisp acid underlay that leaves the mouth feeling refreshed: the fruit sweetness balanced by a long, dry finish.
A lovely aperitif.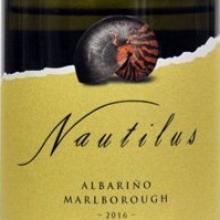 2016 Nautilus Marlborough Albarinho
Price: $29
Rating: Excellent
Freshly chopped herbs, smokiness and a saline hint lead the way. There's a delightful chewiness and texture to the palate, adding apple and grassy notes to a wine that fills the mouth with a minerally seashell nuance on the close.
This has a long, crisply refreshing finish that leaves you salivating and wanting more.