I must admit that I don't actually drink that much pinot gris at home, as my own preferences lie elsewhere, though an occasional dabble in the variety is nearly always rewarding for its rich fruit and textural interest.
That said, there seems no stopping the gris juggernaut in the marketplace, though chardonnay may now be nibbling into its market share.
Here's a collection of Marlborough and Central Otago labels that have recently crossed my path.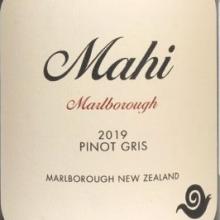 2019 Mahi Marlborough Pinot Gris
Price: $22.90
Rating: Very good to excellent
Youthfully expressive nose offering fruit sherbet, gummy bears, apricot and apple. Drier than the nose suggests, the sweetness of stonefruits and pear drop lollies countered by a lemon squash element that gives tangy freshness. Nice texture in the mouth, a bittersweet hint on the close adding interest.
Very nice summer drinking.
2018 Lamont Central Otago Pinot Gris
Price: $27
Rating: Very good
Subtle yet fragrant nose of white flowers, wet stone and honey. Sweeter fruited entry, honey joined by nashi pears, leading to a drier palate and finish. Texturally rich with a little spirity note on the back end.
A slow starter, but aeration sees this open up on the nose, fleshing out on the palate, coming together to a nicely rounded wine.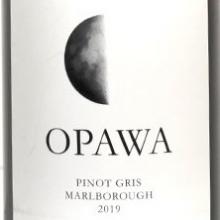 2019 Opawa Marlborough Pinot Gris
Price: $21
Rating: Excellent
Pear and stonefruit, wet stones, soft jubes, sweat perhaps? Crunchy entry, some stony minerality and citrusy tanginess delivering freshness and interest. Not the sheer power of its Nautilus big brother but delicacy and impeccable balance. The racy acidity gives excellent lift on the finish, which hangs in the mouth.
Very smartly put together.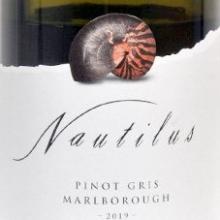 2019 Nautilus Marlborough Pinot Gris
Price: $29
Rating: Very good to excellent
Pear and stonefruit, white flowers, interest and appeal. Pear drop/pear cordial floods the mouth, fruit sweet yet relatively dry with a chalky/fruit pith-like element to the texture.
Evident power and good carry of flavour through to the finish, which has fresh acidity giving zip, and some grainy chewiness on the close.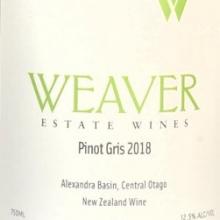 2018 Weaver Estate Central Otago Pinot Gris
Price: $26.95
Rating: Very good to excellent
Leads with some funk, sweat & clotted cream before the stonefruit and citrus notes swing into action. Plays in the sweet 'n' sour spectrum, rich creaminess on entry that tapers a little as it moves to some apricot kernel notes on the close. Time sees this develop real fatness and viscosity, the fruit opening up nicely.
Slow out of the blocks but rewarding.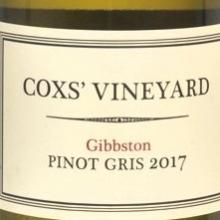 2017 Cox's Vineyard Gibbston Pinot Gris=
Price: $32
Rating: Excellent
Fascinating nose that leads with a saline/fresh oyster note moving quickly to more classic stonefruits. Flavour intensity, fruit sweetness and a whisper of seashell, adding apple and zesty lemon/lime nuances which give juicy freshness. Pear drop and lime cordial frame the long finish.
Vibrancy here that is full of appeal.