One indication of the changing face of wine retailing in New Zealand is the plethora of ``foreign wines'' that can now be found on our shelves.
While we have long had reasonable access to some of the great names from Europe, we are now seeing a far wider range in the value category.
A glimpse at supermarket shelves generally still shows mostly New Zealand and Australian examples, so specialist wine shops are likely your best hunting grounds.
My regular tasting sidekicks of Collins and McLaren, like me, found an awful lot of bang for your buck in this selection, which spans five countries and a half-dozen grape varieties.
2016 Delas Cotes du Rhone Saint-Esprit
Price: $20
Rating: Excellent
Attractively perfumed nose, raspberry and red fruits at first, darker fruits, spice and a dusty undercurrent with time. Concentrated and richly fruited in its medium-bodied frame, a sweet fruit core balanced by good tannins, leading to a long, long, dry, fruit-driven close.
A lot of bang for your buck here, will also reward 2-3 years cellaring.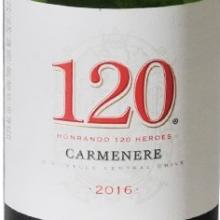 2016 Santa Rita 120 Carmenere
Price: $16
Rating: Excellent
Juicily welcoming nose, savoury, smoky and tobacco notes adding to the bright fruit; time brings an intriguing charred herb element. Smoke and savoury notes continue, the fruit, raspberry tinged on the medium weight palate which runs to a long, sweetly-fruited yet dry finish. Fine-grained tannins give structure.
Lots of interest here for a modest price.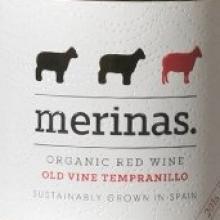 2016 Merinas Old Vine Tempranillo
Price: $19
Rating: Very good to excellent
Appealing nose of red fruits, confectionery, cedar and spice. The exuberantly fruited palate matches hints of leather and savouriness with a delightful freshness: the tannins there but not at all aggressive with a youthful chewiness to the dried strawberry-accented close. Still a pup, but already very pleasurable drinking.
Labelled as Mesta in supermarkets.
2014 Luna Argenta Rosso Toscana
Price: $20
Rating: Very good
The earthy notes on the nose speak of Europe yet the super-ripe fruit with cherry notes is more international. Powerfully-fruited palate suggesting plum, spice and forest floor nuances with a quite dry, yet fruit-driven close. The obvious tannins and edgy acidity make this a great food choice.
A blend of sangiovese, merlot & cabernet.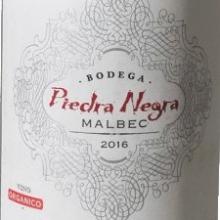 2016 Bodega Piedra Negra Alta Coleccion Malbec
Price: $16
Rating: Very good
Dusty, earthy nose with plumy fruit and cedary spice. The palate leans more to red fruits, a sweet core here with fresh acidity and moderately powerful tannic grip. Youthfully tight and a whisper reticent for now, yet the elements are here suggesting that this will open up nicely with time.
Give it some air and it should reward.
2015 Familia Castano Hecula Monastrell
Price: $19
Rating: Excellent
Powerfully fruited with blueberry, plum and dried fruits, dustiness and distinct savouriness. The rich dark fruits engage in hand-to-hand combat with the powerfully drying tannins, the latter holding the upper hand at first, with the fruit and sweet oak spices adding to the long, dusty close.
An awful lot of wine for the money, though not for the faint hearted.